Many first time home buyers in Colorado Springs who cannot afford to purchase a single family residence opt for a townhome or condominium instead. 
So what is the difference between a condominium and a townhome?  An owner of a condominium only owns the unit not the land it sits on.  A condo may also have units above, below, and on either side of it.  Conversely, an owner of a townhome does own the land the townhome sits on and does not have any units above or below him or her.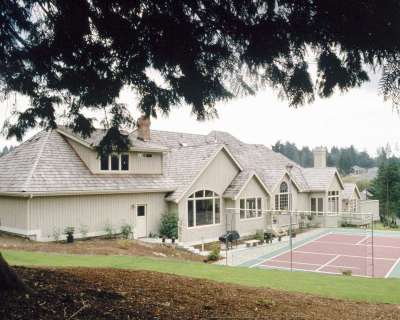 You can plan on paying monthly HOA (Home Owner's Association) dues if you purchase a townhome or condo since your unit will be part of a Common Interest Community where common areas are shared among owners such as the clubhouse, green areas, tennis courts, or pool.  The HOA maintains the exterior of the unit in addition to the common areas shared by the owners. Each HOA is different so research what is covered by the HOA in the complex where you are interested in making a purchase. 
Find out what is included in the HOA dues since complexes may vary.  HOA dues may cover water, trash, snow removal, and amenities such as a pool, gym, or clubhouse.  Depending on the HOA, pets may not be allowed. 
If you are buying a condominium and obtaining FHA financing, check with your lender to ensure the condominiums are FHA approved.  If the complex is not FHA approved and you still want to move forward, you may need to go through an appeals process.  Factors FHA considers when approving a complex may include the total number of units in the complex and the percentage of units that are currently rented or owner occupied (at least 51%).  For new complexes, FHA requires at least 30% of the units to be sold.  Check with your lender to find out more specifics on additional factors that affect a condo's eligibility.
Although it may take more time to gain equity in a townhome or condo, there are many benefits to this type of ownership.  Townhome or condo owners do not have to worry about exterior maintenance which is a positive for those who do not have time for yard work and other responsibilities that come with maintaining a home.  Since the exterior is maintained by the HOA, owners do not have to worry about homeowner's insurance in their monthly payment.  If you are purchasing a town home or condo in Colorado Springs, you may consider obtaining insurance on your personal belongings (i.e. renter's insurance).
Townhomes or condos can also make great rental properties if you decide to purchase a single family residence down the road. 
If you are interested in purchasing a townhome or condo in Colorado Springs, contact Patricia Beck, your Colorado Springs Real Estate Agent.
Related Posts
5535 Sunrise Mesa Dr, Colorado Springs, CO 80924 Video   Information about…

146 Ely St, Colorado Springs, CO 80911   Video   Information about…

980 Mesa Valley Rd Unit 104, Colorado Springs, CO 80907 Information…