The real estate market i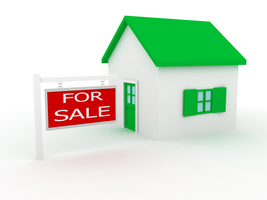 n Colorado Springs is picking up and the fix and flip market is coming alive again.  Investors are looking for a deal, with the competition among other buyers and home prices on the rise, the bargains are a little tougher to come by.
If nicely done, fix and flips don't last.  Buyers can tell when a flip is finished hastily and will pass on those homes and look for something better.
One thing buyers cannot determine as easily is whether or not a home is contaminated with meth.  Buyers need to use caution when purchasing a home that was previously a foreclosure.  Chances are the investor did not test the property so it is really up to the purchaser to ensure a home is not contaminated.  Even when homes are completely remodeled, a home can still be contaminated.
Should investors who plan on flipping a home be required to test it for meth and disclose findings to buyers when it is for sale?  It would be unfortunate for investor to find out a home is contaminated as a result of a buyer having a meth test performed after all of the remodels have been paid for and completed.  The buyer can walk away but the investor has to deal with a contaminated home, requiring disclosure to future buyers unless it has undergone remediation and that isn't cheap.
Have questions about buying a home in Colorado Springs?  Contact Patricia Beck at 719-660-9058.
Related Posts
[realbird_listing src="https://listings.realbird.com/B8A5B1D7/554543.aspx" fid="554543" id="B8A5B1D7"]

2736 Westwood Blvd, Colorado Springs, CO 80918 Video    This updated home…

5970 Buttermere Dr, Colorado Springs, CO 80906 Video  This immaculate 5-bedroom home…