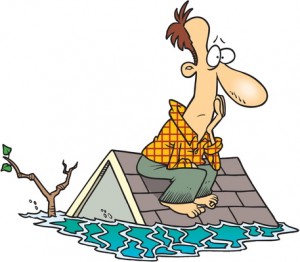 Many Coloradans are wondering why their home owner's insurance premiums have increased.  Some may have not realized there their homeowner's insurance increased until they received an escrow statement from their bank requiring an adjustment on the existing mortgage payment.  Your mortgage payment typically increases or decreases due to adjustments relating to your property taxes and/or homeowner's insurance premium.
If your property is located nowhere near the areas of Colorado that experienced fires or flooding, your homeowner's insurance is still susceptible to an increase since your property resides within the State of Colorado.
Some insurance companies may have increased their premiums more than others depending on how greatly they were impacted by insurance claims so it may not hurt to shop around.  Nonetheless, you can anticipate the premiums will be higher for all insurance companies in Colorado after the disasters that have occurred over the past couple of years.  Even after all of the recent fires and flooding, Coloradans would never want to call any other place home!
Contact me Patricia Beck, your Colorado Springs Realtor® if you are interested in buying or selling a home in the Colorado Springs area at 719-660-9058
Related Posts
5535 Sunrise Mesa Dr, Colorado Springs, CO 80924 Video   Information about…

146 Ely St, Colorado Springs, CO 80911   Video   Information about…

980 Mesa Valley Rd Unit 104, Colorado Springs, CO 80907 Information…