The real estate market in Colorado Springs is competitive and if your home is not receiving showings it is important to figure out why.
Here are five more reasons you may not be receiving showings on your property:
1.) Days on Market – If a home has been on the market for many, many days, buyer will wonder why the home hasn't sold.  They may automatically assume something is wrong with the house.  Stale homes are not as attractive to potential home buyers; yet another reason why pricing correctly early on is so important.
2.) Financing Terms Offered – The buyer pool can shrink considerably if the home has issues and will not work for FHA or VA buyers.  If possible and affordable, sellers may want to resolve the issues that would ca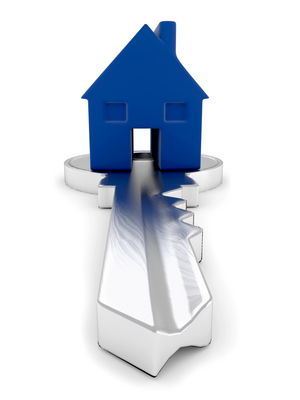 use problems with loan approval for FHA or VA borrowers.  Issues may include structural problems, a bad roof, peeling paint, missing windows or carpet, etc…
3.) The key doesn't work – Believe it or not, this is not an uncommon occurrence!  When making a copy of a key to put in a lockbox, make sure it unlocks the door!  Sometimes the deadbolt on the front door doesn't work or agents cannot access the lockbox on the door if the screen door is locked.
4.) Animals – If you have a big dog that is not kenneled, buyers who are afraid of animals may hesitate on viewing the home.  Keeping animals out of the way for showings is important.
5.) It just looks bad!  – Even if there are multiple photos in the MLS that were taken by a professional photographer, if the home looks unappealing, buyers will not look at it.  Whether it is the color of the carpet, wallpaper, outdated kitchen, or bright yellow paint in the bedroom, buyers may prefer to view another home that is updated and move in ready.  Talk with your Colorado Springs Real Estate agent and a stager to find out what work needs to be completed before putting the home up for sale.
Additional Reading:  5 Reasons your home is not getting showings
Colorado Springs Real Estate Agent Patricia Beck, providing real estate services to home buyers and sellers.
Related Posts
5535 Sunrise Mesa Dr, Colorado Springs, CO 80924 Video   Information about…

146 Ely St, Colorado Springs, CO 80911   Video   Information about…

980 Mesa Valley Rd Unit 104, Colorado Springs, CO 80907 Information…