The real estate market in Colorado Springs is competitive and if your home is not receiving showings it is important to figure out why.  Look below to view common obstacles that can affect showings.

1.) Photos in the MLS – If there is only one photo of the home in the MLS, buyers often assume the interior must not be attractive or that it may need work since the agent did not include additional photos.  If there are multiple photos of the property in the MLS, the quality of the photos may not be up to par.  Look at the photos for your home…  Are they blurry?  Do the rooms look cluttered?  Were the photos taken by a professional?
2.) Location – If a busy street name is part of the address, people may automatically reject the property from their list of homes to view on their next outing.  This is a tough challenge to overcome.  Brainstorm with your agent about ways to market the property (i.e. centrally located).
3.) Showing Restrictions – Buyers may move on if the available hours for showings are complicated (i.e. no showings on Mondays, Thursdays, or Saturdays).  If sellers are not easily accessible to confirm showings, the showings won't happen; ensure the individual scheduling showings has correct contact information during the day, evening, etc…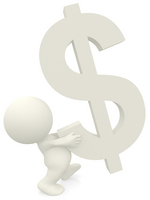 4.) Price – With so many options available in their price range, buyers don't need to waste time on viewing overpriced properties.  Know your competition and make price adjustments when necessary.  Chasing the market down isn't fun so price your home correctly from the beginning.
5.) Property Description – Property description?  What property description?  Many homes in the MLS don't have one, does yours?  Buyers want to read information about a home and if there is none, they may assume there is nothing good to say about the home and will move on to something else.
Additional Reading:  5 more reasons your not getting showings
Colorado Springs Realtor Patricia Beck, providing real estate services to home buyers and sellers.
Related Posts
5535 Sunrise Mesa Dr, Colorado Springs, CO 80924 Video   Information about…

146 Ely St, Colorado Springs, CO 80911   Video   Information about…

980 Mesa Valley Rd Unit 104, Colorado Springs, CO 80907 Information…