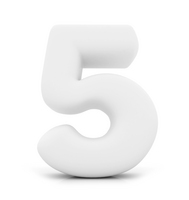 Internet exposure– With over 90% of buyers going to the Internet as their source for finding homes, you cannot afford not to have your home on the Internet.  If you plan to sell your home, it is important you ask your agent about their marketing plan to sell your home.  If marketing your home online is not part of an agent's marketing plan you need to move onto an agent who will.  If your agent is Internet savvy, you should be able to find them easily when performing a Google search.
Cooperation- Many deals fall apart in real estate when parties do not cooperate with one another.  Of course your agent needs to negotiate on your behalf but there are many areas where uncooperativeness can make selling your home extremely difficult.  Extended restrictions on showings can be an enormous barrier in the selling of your home.  Being unreasonable or disrespectful while working with your agent is unproductive when working as a team to sell your home.  Additionally, delayed responses to emails,voicemails, or signing of paperwork during a transaction, can result in the buyer moving on to another property.
The right price- If you plan on selling your home, it is pertinent you are realistic about what your home can sell for in the current real estate market in Colorado Springs.  Overpricing your home in this market, can consequently result in a negative outcome.  It is difficult for many sellers to avoid becoming emotionally involved in the sale of their home; therefore, it is prudent sellers hire a real estate agent whom they can trust for guidance when it comes to pricing their home correctly.
A hardworking agent- Take the time to interview a few agents in order to find someone who not only is knowledgeable about the market in your area, but whom you also feel comfortable communicating with.  This is so important as you and your real estate agent will be working closely throughout the process of selling your home.
A buyer- No, not just any buyer.  A pre-qualifed, or even better, pre-approved buyer who can afford your home.  What information has your agent acquired about the buyers?  Are they stable? Are they serious about purchasing a home?  Do they have another home to sell before they are able to purchase your home?  Do they look good on paper?  Where is their down payment coming from?  Ensure you are working with an experienced agent who will stay in touch with the buyers' lender throughout the transaction and keep you informed of any changes that may affect the buyers' ability to purchase your home.
If any of these five things are missing from the equation, selling your home will become a difficult task.  If you are not serious about selling your home in this market, now is not the time to "test the market."  Testing the market will only waste the valuable time of those involved, including your own.
To find out more about Colorado Springs Realty and the Colorado Springs Area contact me or visit my website.
Related Posts
[realbird_listing src="https://listings.realbird.com/B8A5B1D7/554543.aspx" fid="554543" id="B8A5B1D7"]

2736 Westwood Blvd, Colorado Springs, CO 80918 Video    This updated home…

5970 Buttermere Dr, Colorado Springs, CO 80906 Video  This immaculate 5-bedroom home…