There is another advantage available to first time home buyers who purchase a home between January 1, 2009 and November 30, 2009.  First time home buyers or buyers who have not owned a home in the last three years will benefit from the $8,000 tax credit. Additionally, there are income limits (75K single and 150K joint filers) in order to qualify for the tax credit.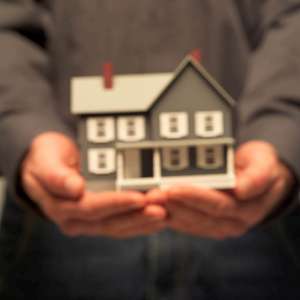 So how does the tax credit work?  Unlike the most recent $7,500 tax credit that was actually an interest free loan, the $8,000 tax credit does not have to be paid back.  Buyers simply claim the $8,000 tax credit on their tax return in order to receive a refund check.  If a buyer on the other hand is required to pay any taxes at the end of the year, the $8,000 tax credit will be applied toward the tax bill and any amount remaining will be sent to the buyer.
Buyers can simply amend their 2008 tax return if they do not want to wait until tax season to receive the $8,000 tax credit.
This is a nice perk if you are planning to buy a home this year.  Note: Buyers must live in the house for a minimum of three years in order to avoid paying back the $8,000 credit.
If you are a first time home buyer and would like to benefit from the tax credit but do not have available funds to purchase a home, the JumpStart program may benefit you.  Under the new program, buyers may receive $6,000 to use toward closing costs.  The amount borrowed cannot exceed 3.5% of the loan amount therefore the buyer may not be able to use the entire $6,000. Once buyers receive the $8,000 tax credit, they pay back the $6,000, interest free.  If the money is not paid back, interest will begin to accrue on the money borrowed.  Check with your lender for more details!
Buyers can now borrow up to $8,000 (bridge loan) through an FHA-approved non-profit organization.  This program allows buyers to utilize the money in advance to pay for closing costs or down payment instead of having to wait for the tax credit after their home purchase.  As of July 2009, this program is not yet available through any servicers in Colorado Springs.
Additional Reading:
5 Important Things Buyers Should Pay Attention to While House Shopping
10 Valuable Resources for Homebuyers in Colorado Springs
5 must have tools for homebuyers in Colorado Springs

5 reasons you should buy a home right now in Colorado Springs
For further information on available Homes in Colorado Springs contact your Colorado Springs Realtor, Patricia Beck.
Related Posts
Many homeowners who purchased a home in Colorado Springs between 2009 and…