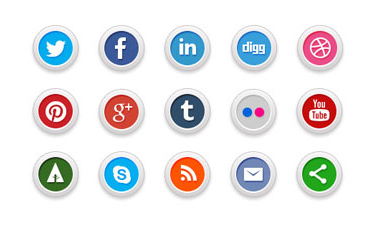 Buying or selling a home can be an exciting and emotional time.  Sometimes, the stress of a transaction can make buyers and sellers feel like they are on an emotional roller coaster.  Social media has grown enormously in recent years and many visit and post to social media sites daily, and in many instances, multiple times a day!  As tempting as it may be to share updates about a home purchase or sale with friends or followers, buyers and sellers should use caution when it comes to social media.
A buyer may find the perfect home and immediately start posting photos or video of the home on Facebook or other social media sites without thinking twice.  Buyers need to be aware issues may arise by posting interior photos or video of a seller's home without permission.
A buyer may post or tweet about submitting an offer on a property that he absolutely loves and would pay top dollar for.  A seller may be too open about her position online while negotiations are still in the works.  A buyer or seller may badmouth the other party and make comments online about their frustrations with a situation amidst a real estate transaction.
Although buyers and sellers may be eager to share their feelings about their real estate adventure online, posting, tweeting, or blogging about it can do more harm than good and compromise the position of the buyer or seller.  Or worse, cause the transaction to completely fall apart.  The same goes for the buyer's or seller's real estate agent, the agent should not compromise the client's position by sharing inappropriate information on social media sites.
Much information posted online is public and many individuals have not taken measures to make their profiles or pages private.  Regardless, buyers and sellers need to remember that their friends or followers may know the other party involved.  It is not as uncommon as you think!
Not all sharing is negative.  Sellers may want to post their newly listed property on their Facebook page for additional exposure.  Not a problem!  On the other hand, sellers posting how anxious they are about buyers signing a counteroffer with the deadline nearing is not a good idea.
If you must post to social media or write a blog post about your home purchase or sale, use common sense and remember your friends or followers may know the other party!
Contact me about buying or selling a home in Colorado Springs at 719-660-9058
Related Posts
The area you decide to buy a home in can be driven…