Directions for the Christmas Light Extravaganza 2011
Kindly Provided by Autumn Rivera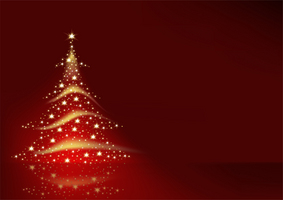 Here is the 4th Annual Christmas Light drive through Colorado Springs! 
There are some new ones added as well as some great favorites!  The drive should take around 2.5 hours (including watching time and coffee breaks).  Remember that most places shut off their lights by 10 on weekends and 9 on weekdays.  Have fun and please pass this on to anyone who would like them!
Click on the link for directions:  https://sites.google.com/site/csxmaslights/
Starting Point: Interstate 25 and Uintah‎
1. Head south on Exit 143 toward W Uintah St        go 0.1 mi
2. Turn left onto W Uintah St                go 0.7 mi
3. Turn left onto I-25 BUS N/N Nevada Ave            go 0.4 mi
4. Take the 3rd right onto E Caramillo St            go 486 ft
Total: 1.3 mi – about 5 mins
Destination #1: N Weber St & E Caramillo St, Colorado Springs, CO 80907‎
5. Head east on E Caramillo St toward N Wahsatch Ave    go 495 ft
6. Take the 1st right onto N Wahsatch Ave            go 0.7 mi
7. Turn left onto E Cache La Poudre St            go 0.6 mi
8. Turn right onto Custer Ave                    go 0.1 mi
9. Take the 1st left onto E Dale St (destination on right)    go 246 ft
Total: 1.5 mi – about 5 mins
Destination #2: 1017 E Dale St, Colorado Springs, CO 80903‎
10. Head west on E Dale St                    go 36 ft
11. Turn left toward E Monument St                go 0.1 mi
12. Take the 1st left onto E Monument St            go 217 ft
13. Take the 1st right onto N Cedar St            go 0.3 mi
14. Turn right onto E Boulder St                go 0.9 mi
15. Turn left onto US-85 S/I-25 BUS S/N Nevada Ave    go 2.7 mi
16. Take the US-85 S exit toward Fountain            go 0.2 mi
17. Keep right at the fork, follow signs for Broadmoor/Cheyenne Mountain Zoo and merge onto Lake Ave
18. At the traffic circle, take the 3rd exit,stay on Lake Ave    go 295 ft
19. Continue onto Old Broadmoor Rd            go 167 ft
Total: 4.9 mi – about 15 mins
Destination #3: Old Broadmoor Rd & Broadmoor Ave, Colorado Springs, CO 80906‎
20. Head north on Old Broadmoor Rd            go 308 ft
21. At the traffic circle, take the 1st exit onto Lake Ave    go 2.0 mi
22. Continue onto Harrison Rd                go 325 ft
23. Continue onto CO-29 N/S Circle Dr            go 0.9 mi
24. Take the exit toward Hancock Expy            go 0.2 mi
25.  Slight right onto Delta Dr                go 0.2 mi
26. Turn left onto Hancock Expy                go 0.9 mi
27. Turn left onto Astrozon Blvd                go 1.2 mi
28. Turn right onto Nadine Dr (Destination on the right)    go 0.1 mi
Total: 6.6 mi – about 18 mins
Destination #4: 2570 Nadine Dr, Colorado Springs, CO 80916‎
30. Head north on Nadine Dr toward Astrozon Blvd        go 0.1 mi
31. Take the 1st right onto Astrozon Blvd            go 0.8 mi
32. Turn left onto S Powers Blvd                go 7.9 mi
**Driving up Powers is a great time for a quick coffee/bathroom/snack break**
33. Turn left onto Stetson Hills Blvd                go 0.8 mi
34. Turn right onto Austin Bluffs Pkwy            go 0.6 mi
35. Turn left onto Rangewood Dr                go 0.2 mi
36. Take the 2nd right onto Saddle Rock Rd            go 0.2 mi
37. Saddle Rock Rd turns left and becomes Medicine Springs Dr
38. Turn right on Barrell Race Dr (Destination on left)    go 0.1 mi
Total: 11.0 mi – about 23 mins
Destination #5: 6690 Barrel Race Dr, Colorado Springs, CO 80923‎
39. Head northwest on Barrell Race Dr toward Bitterroot Dr.go 0.1 mi
40.Turn right onto Bitterroot Dr                go 0.2 mi
41. Turn left onto Dublin Blvd                go 0.1 mi
42. Take the 1st right onto Rangewood Dr            go 0.8 mi
43. Turn left onto E Woodmen Rd                go 0.3 mi
44. Turn right onto Lexington Dr                go 1.4 mi
45. Turn right onto Windjammer Dr                go 177 ft
46.At the traffic circle, take the 3rd exit and stay on Windjammer Dr
Destination will be on the left
Total: 3.1 mi – about 9 mins
Destination #6: 3565 Windjammer Dr, Colorado Springs, CO 80920‎
47. Head south on Windjammer Dr toward Commodore Dr    go 0.1 mi
48. At traffic circle, take 1st exit, stay on Windjammer Dr    go 223 ft
49. Turn right onto Lexington Dr                go 1.1 mi
50. Turn right onto Briargate Pkwy                go 0.5 mi
51. Take the 1st left onto Pine Manor Dr            go 0.1 mi
52. At the traffic circle, take the 1st exit onto Stoneglen Dr    go 262 ft
53. Turn left onto Greenmoor Ct                go 390 ft
54. Slight left to stay on Greenmoor Ct             go 98 ft
Total: 2.0 mi – about 7 mins
Destination #7: 3344 Greenmoor Ct, Colorado Springs, CO 80920‎
55. Head south on Greenmoor Ct toward Stoneglen Dr    go 0.1 mi
56. Turn right onto Stoneglen Dr                go 217 ft
57. At traffic circle, take 3rd exit onto Pine Manor Dr    go 0.1 mi
58. Turn right onto Briargate Pkwy                go 0.9 mi
59. Turn right onto Chapel Hills Dr                go 0.5 mi
60. At traffic circle, stay straight on Chapel Hills Dr     go 0.5 mi
61. At traffic circle, stay straight on Chapel Hills Dr    go 0.3 mi
62. Turn right onto Deergrass Pl                go 0.2 mi
63. Turn right onto Clovercrest Dr                go 121 ft
Total: 2.7 mi – about 8 mins
Destination #8: Clovercrest Dr‎
64. Head northwest on Clovercrest Dr toward Deergrass Pl    go 413 ft
65. Take the 2nd left onto Sage Hill Dr            go 0.1 mi
66. Take the 1st right onto Chapel Hills Dr            go 0.2 mi
67. At traffic circle, stay straigt on Chapel Hills Dr        go 0.1 mi
68. Turn left onto Old Ranch Rd                go 0.9 mi
69. Turn left onto Otero Ave                    go 1.0 mi
70. Take the 3rd left onto Springcrest Rd            go 0.3 mi
Total: 2.7 mi – about 9 mins
Destination #9: Springcrest Rd‎
71. Head south on Springcrest Rd toward Bramblwood Ln    go 0.5 mi
72. Turn left onto CO-83 S/Voyager Pkwy            go 0.2 mi
73. Take the 1st right onto Briargate Pkwy            go 0.2 mi
74. Follow signs for I-25 S/Pueblo                 go 2.9 mi
75. Take exit 149 for Woodmen Rd                go 0.3 mi
76. Turn left onto E Woodmen Rd                go 0.3 mi
77. Turn left onto Campus Dr                go 0.2 mi
78. Slight right onto Vincent Dr                go 0.2 mi
79. Take the 2nd right onto Shrider Rd            go 0.5 mi
Total: 5.2 mi – about 12 mins
Destination #10: 1263 Shrider Rd, Colorado Springs, CO 80920‎
Related Posts
Directions for the Christmas Light Extravaganza 2012Kindly Provided by Autumn RiveraHere is…