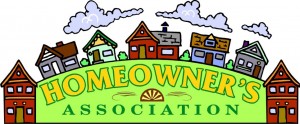 Home buyers who plan on purchasing a single family home, townhouse, or condominium that is part of a Homeowners Association (HOA) should thoroughly review the HOA documents they acquire prior to closing.  The HOA documents and paperwork relating to the Covenants and Restrictions for a community can be quite lengthy so many home buyers may never read them until after closing if at all.
Many homeowners in Colorado Springs are still facing foreclosure and properties around the city continue to remain vacant.  A homeowner who is delinquent on their mortgage payments is probably not making payments to the HOA either.  Vacant properties may have HOA liens for unpaid dues.  Depending on the number of homes in a neighborhood or units in a complex that are delinquent, the HOA for a particular subdivision may not be financially stable.
Buyers can assess the financial condition of an HOA by reviewing the association's budget, financials, and meeting minutes.  Buyers can also hire an attorney or a CPA to assist them in reviewing the documents.  Some red flags may include a large number of delinquent accounts, a negative balance on the budget, and little or no cash in the HOA's reserve account.  Homeowners in the subdivision may be negatively affected by a struggling HOA.  Consequently, common areas may not be maintained or special assessments may be issued to each household.
Home buyers should also review the HOA documents so they clearly understand the rules and regulations of the HOA.  Buyers should not make assumptions when it comes to what the association will or will not allow in the neighborhood.  For example, the association may have restrictions on the number of dogs that can reside at the property or may not allow pets at all.  They may also have restrictions for fencing or storage sheds.
Reviewing the HOA documents, financials, and bylaws for a community may be time consuming for a home buyer in Colorado Springs but it is necessary!
Contact me about buying a new home in Colorado Springs at 719-660-9058
Search for homes in Colorado Springs
Related Posts
5535 Sunrise Mesa Dr, Colorado Springs, CO 80924 Video   Information about…

146 Ely St, Colorado Springs, CO 80911   Video   Information about…

980 Mesa Valley Rd Unit 104, Colorado Springs, CO 80907 Information…