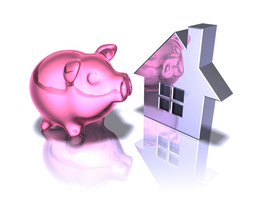 With low interest rates and home prices, now is the time to invest in real estate.  Investors from other states and even from Canada are looking at properties in Colorado Springs.  These real estate market conditions will not last forever in Colorado Springs and that is why it is such a great opportunity for people to invest.  There are many properties to choose from whether investors are looking for Single or Multi Family properties.
Investing in real estate is exciting but can also be challenging and very risky.  For those who are just getting started, do your research and work with a real estate agent that is knowledgeable about investment properties in Colorado Springs.
So what are some things to consider when buying an investment property?
1.) Do you have money for a down payment?  Investment properties require at least 20% down and if investors want a lower interest rate, 25% down may be preferable.
2.) What repairs/remodels does the investment property require?
3.) Are you going to inspect the property or perform a meth test?  Some investors do not perform inspections while others do.
4.) One of the most important factors is the potential cash flow from the property.  If the property is going to be a rental property, check what the rents are going for in the area.
5.) Location is very important.  Being near military bases, bus stops, schools, and shopping can impact how quickly your can rent your investment property.
6.) If you are an out of state investor, hiring a reputable property management company is key.
Whether an investor opts to fix and flip a property or hold the property and gain rental income, this is an opportune time to invest in real estate.  Investors also have the benefit of being able to wait on banks for short sale approval whereas many home buyers need to move into a home and have time constraints.
Also read:  Should you Fix n' Flip in Colorado Springs?

Search for homes in Colorado Springs
For more information on Colorado Springs Real Estate or the Colorado Springs Area contact me or visit my website.
Related Posts
5535 Sunrise Mesa Dr, Colorado Springs, CO 80924 Video   Information about…

146 Ely St, Colorado Springs, CO 80911   Video   Information about…

980 Mesa Valley Rd Unit 104, Colorado Springs, CO 80907 Information…