Investors who purchase property can either fix it up and then sell it or hold onto the property and keep it as an investment.  Although an investor can decide which way to go when buying a property, the real estate market in an area often determines the best option.
The rental m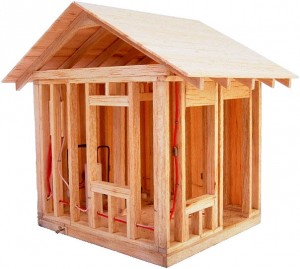 arket in Colorado Springs is doing well and vacancy rates are very low.  Why is the rental market good in Colorado Springs?  Individuals who unable to purchase a home after  having gone through a foreclosure or a short sale often move in with family or rent until their credit improves.  There are also many residents in Colorado Springs who are in the military and prefer to rent since they do not plan on living in Colorado Springs very long.
Although, investors may find a foreclosure in Colorado Springs for a bargain and can make a profit by fixing and flipping a property, they may be better off renting the property and selling it at a later time when the market improves.  There are many factors that may influence the decision making process including taxes on the profit, 1031 exchanges, equity in the property purchased, rents in the area, etc…
Flipping homes in the current real estate market in Colorado Springs may not be as profitable as in previous years and inexperienced investors should use caution.
Also Read:  Colorado Springs – Great Opportunity for Investors
For further information on available Real Estate in Colorado Springs contact your Colorado Springs Realtor, Patricia Beck.
Related Posts
5535 Sunrise Mesa Dr, Colorado Springs, CO 80924 Video   Information about…

146 Ely St, Colorado Springs, CO 80911   Video   Information about…

980 Mesa Valley Rd Unit 104, Colorado Springs, CO 80907 Information…