Before you start gutting your bathroom, I would suggest setting a budget for your project so you stay on track and don't dump so much money into one area forces you to skimp on other important areas.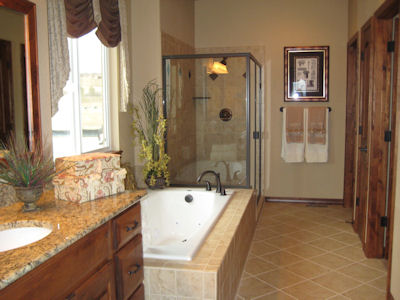 Sure it's a small room, but you would be surprised how quickly you can go through your budget if you don't approach it the right way!  Price out your materials in advance and try to stick closely to your budget.  Don't forget about building materials like grout, mortar, backer board, screws, and plumbing accessories.

Figure out what types of materials, hardware, and colors you would like in the bathroom.  Can you leave the sink, tub, and toilet?  If those have to be removed, the cost of the remodel will go up.  Sometimes, changing sink hardware, painting, and replacing linoleum or carpet with tile makes a tremendous difference.  Take a look below for some average prices on basic items you may need for your bathroom remodel.
Toilet:  $300
Sink:  $150
Bathtub:  $400
Faucets and hardware:  $200
The cost of the remodel is really going to depend on your taste.  For
example, you may find a tile that has been discontinued for as low as
$2/Sq Ft and it can really go up from there depending on what type of
flooring you choose (i.e. tile, marble, travertine, wood).  You can spend an enormous amount of money on the sink hardware alone, depending on the style and finish.  If your budget for materials totals $1,500 and you spend most of it on tile alone, you are going to run out of money fast.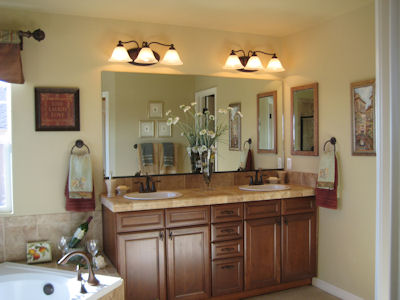 If you want to go Green, this is a great time to make some changes since you are remodeling your bathroom anyway!  Start by installing Low-Flow fixtures for your toilet, sink faucets, and shower head in order to conserve water.   
You'll save some cash if you have the skills to complete the remodel yourself but it will take some time.  If you decide to hire a contractor to do the job, meet with a few to get an idea of how much it will cost you and to see what suggestions or design ideas they have to offer.  Ask for references and give them a call to find out if previous customers were pleased with the contractor's work.  Did it take too long to finish the job?  Did the contractor's work look professional or sloppy?
Stay with neutral colors if you plan on selling your home so it will appeal to more buyers in Colorado Springs.  Bathrooms do have a higher return on your money than many other home remodels but don't expect to recoup every dollar spent on the remodel when you sell your home.  In a competitive real estate market, a tastefully updated home will increase its salability factor but be careful not to over improve for your area. 
Colorado Springs Real Estate Agent, Patricia Beck, providing real estate services to home buyers and sellers.
Related Posts