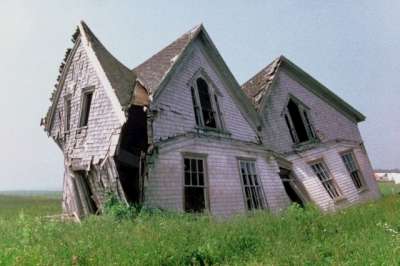 With more short sales and bank owned properties in many neighborhoods across Colorado Springs, some homeowners have neglected yards and homes on their street.
Unfortunately, bank owned and short sale properties often hurt the market values in an area or may impact your own home from selling if there is a neglected property is next door. So what do you do if there is a neglected home on your street?
Talk to your neighbor– Unless your neighbor is violent or hostile, talking about it directly may be your best option. You would be surprised what can come out of a conversation with your neighbor and you may learn something about their situation that may explain why the home has been so neglected. If the home is vacant or it is bank owned, this is not going to be an option.
Offer a helping hand– Sometimes the best thing to do is gather up the neighbors and work together to take care of the exterior of the home. If everyone pitches in, the lawn can be mowed, trees pruned, flowers clipped, and weeds pulled. Taking care of a neglected home keeps your street nice and hopefully will keep your property values from further dropping.
Call the HOA– One reason for a Home Owner's Association is to maintain the market values in a neighborhood by having certain standards residents must follow (i.e. you can't paint your house pink or you can't park a huge RV on the street). Placing a phone call to the HOA and putting the matter in their hands may be an option as well. It is the association's job, is it not?
File a complaint– If a property on your street is clearly violating Colorado Springs City Code, you can file a complaint with Code Enforcement.  Hopefully, their pile of junk in the front yard will be soon removed.
Providing real estate information and services for Colorado Springs home buyers and sellers.
Related Posts