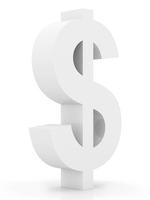 Many sellers try to justify overpricing their home because it has more upgrades, remodels, or just looks nicer than the others in the neighborhood.  Many buyers actually consider the price of the home to be one of the most important factors according to a recent survey.
No doubt, upgrades do help in the sale of a home in any market but sellers just may not get the same return they planned on in the current Colorado Springs Real Estate Market compared to a few years ago.  The competition is fierce so having a clean, de-cluttered, and attractive home is important if you want to sell.
Having a higher mortgage payment in exchange for granite countertops, cherry hardwood floors, etc… is not worth it to many home buyers.  Besides, the upgrades sellers add to a home may not be appealing to buyers unless the colors, materials, and hardware chosen are neutral.
I have spoken to many individuals buying a home in Colorado Springs who prefer a lower mortgage payment for a house that needs a little work instead of a home that is the nicest in the neighborhood.  Why?  Buyers can upgrade the home down the road and complete the remodels to their taste.  With costs going up for commodities and gas, buyers want to save money wherever they can.
Bank owned properties are also competition to individuals trying to sell their home in Colorado Springs.  If buyers can purchase a bank
owned home that is priced below market value that needs a little work, they can complete a few upgrades and have instant equity  in the home.
Upgrades in a home do help but use caution not to over improve for your area or overprice your Colorado Springs home.  If you are not sure how much your home is worth after completing a remodel, you can always obtain an appraisal or consult with a Colorado Springs Realtor.
Also Read:
Real estate tip #1 for sellers in Colorado Springs
Real estate tip #2 for sellers in Colorado Springs
Real estate tip #3 for sellers in Colorado Springs
Providing real estate information and services for Colorado Springs home buyers and sellers.
Related Posts
5535 Sunrise Mesa Dr, Colorado Springs, CO 80924 Video   Information about…

146 Ely St, Colorado Springs, CO 80911   Video   Information about…

980 Mesa Valley Rd Unit 104, Colorado Springs, CO 80907 Information…