Powers is located in the Eastern area of Colorado Springs and in School District 49. A total of 104 single family homes sold in the month of May with the average sale price of $202,579. The average days on market for homes that sold in May 2009 was 85 days.
There are currently a total of 396 single family homes listed for sale and 194 single family homes that are under contract or pending in the Powers area.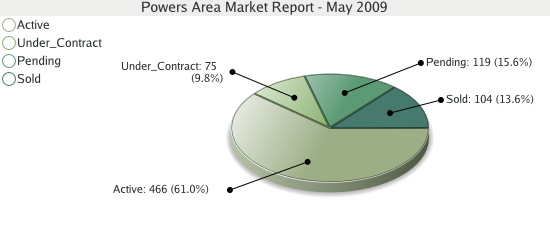 Home sales for the Powers area of Colorado Springs have gradually declined since 2005; the area experienced the lowest number of home sales in 2008. It's hard to say how 2009 will turn out, but I expect the area will see more home sales than last year.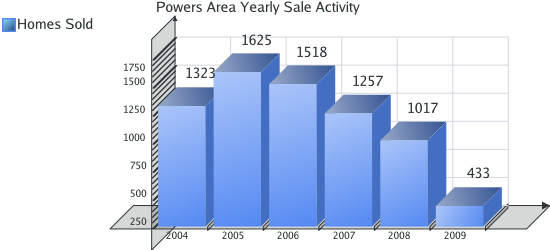 List Price vs. Sale Price Ratios in the Powers area were lowest in 2008 but have fluctuated between 98.1% – 99.4% over the past few years. The list price vs. sale price ratio for May 2009 was 98%.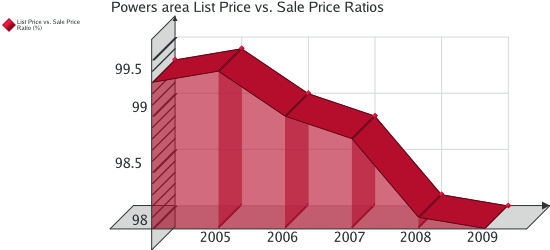 The Average Sale Price was lowest in 2005 at $291,910 and highest in 2007 at $348,414 when going back to 2005. Although the current Average Sale Price for the Powers area is slightly lower than it was in 2008, it should increase as we move further into the year.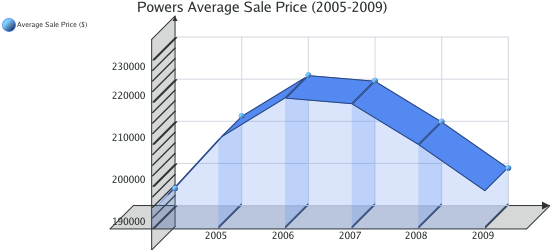 *Information gathered from the Pikes Peak MLS is deemed reliable but not guaranteed
For further information on available Homes in Colorado Springs contact your Colorado Springs Real Estate Agent, Patricia Beck.
Related Posts
5535 Sunrise Mesa Dr, Colorado Springs, CO 80924 Video   Information about…

146 Ely St, Colorado Springs, CO 80911   Video   Information about…

980 Mesa Valley Rd Unit 104, Colorado Springs, CO 80907 Information…