It can be tricky timing everything correctly when selling one home and buying another at the same time.  Closing on two homes in the same day is not uncommon but can pose problems if there are any delays with the transaction being funded on time.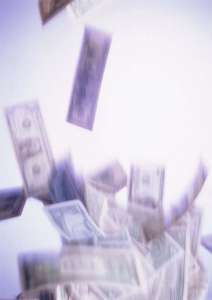 Per section 4.3 of the Contract to Buy and Sell Real Estate in Colorado, "All required Cash at Closing shall be paid to allow disbursement by Closing Company at the time of Closing OR SUCH PARTY SHALL BE IN DEFAULT."
In other words, all cash including electronic transfer of funds, a cashiers check, or certified check need to be presented by the purchasing party at closing.
If an individual has a closing in the morning for a home he is selling and then has a closing for another home he is buying the same day, any funds from the first transaction that will be used, would have to be wired in time for the second closing.  Otherwise, the buyer would be in default if the transaction is not funded.
Sellers need to beware if they are working with an out of state buyer who is closing on a separate property on the same day.  If the money is not released by the lender or title company in one state, the transaction may not fund on time for the second closing.  The seller will have to continue paying interest on his existing loan until the transaction is funded regardless of the closing date.  Additionally, the seller may not allow the buyer to move into the home until monies are received since the transaction has not officially closed and uncertainty is lingering among the parties involved.
If you are a seller or buyer, save yourself the headache by ensuring all parties involved are communicating and that funds have been transferred prior to closing.  Also, if possible, avoid closings on the same day.
Colorado Springs Real Estate information and services
Related Posts
If you are thinking of relocating to Colorado Springs, feel free to…

Many home buyers interested in purchasing a property in Colorado Springs say…

Ideally, buyers want to see the home they are purchasing but…