Open houses do not always sell homes but they do expose your home and let others know it is actively for sale.  It is the job of your Colorado Springs Realtor to do get people to the open house but it is the sellers' job to get the house prepared for visitors.
1.  Clean, clean, clean– Prospective buyers will notice dirty floors, bathrooms, and countertops so make sure you complete a deep cleaning beforehand.  People do open closets and cabinets so de-clutter and organize all of your closets, kitchen cabinets, and cabinets under your bathroom sinks.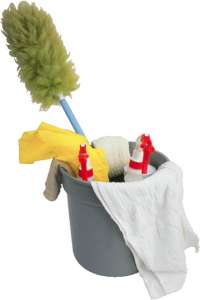 2.  Don't forget about the exterior– Make sure the front yard is welcoming.  Clean the front door, windows, and mow the lawn or shovel the walkway if it has snowed.  Prune the trees and make
sure your garden looks nice.  Don't forget to touch up any exterior paint on the siding or trim.
3.  Provide a warm, welcoming atmosphere– You want prospective buyers to stick around, have a warm cookie, and feel comfortable instead of darting out the door.  Buyers can sit in the kitchen, sip on a cup of coffee, and envision where they would place their furniture and personal items.  Light candles and be cautious what kind of scents you use, avoid anything overpowering.  Bake some cookies for your visitors and you will also have nice scent throughout the home.  Your Realtor should also bring snacks, beverages, and information about your
home and the area for visitors.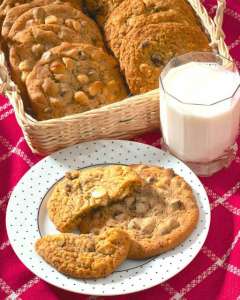 4. Put away valuables– Some people go through open houses because it provides an easy opportunity to steal valuables.  Although your agent (preferably two agents), will keep an eye on visitors, it
is still very important to lock up or remove all valuables and personal items of importance.
5. Remove Pets– It can be a pain taking pets out of the home but it is a good idea not to have them present during the open house.  Not even in the backyard.  Buyers want to look around, open doors to all rooms, and walk around the backyard.  Having your dog or cat home may make some visitors uncomfortable, especially, those with allergies.
6.  Take down family pictures– Having a house that is full of family pictures, trophies, and other personal items will not allow the buyer to visualize themselves in your home.  This really does affect buyers!  I have had buyers tell me that a home just felt so much like the owner's that they couldn't envision living there.  It is always best to consult
with a stager regarding the best way to show your home to buyers (decor, arrangement of furniture, and color schemes).
7.  Be flexible and understanding– The time and day of an open house can sometimes determine if it is a success or not.  If the weather is uncooperative, you may have fewer visitors.  The good news: you can always have another open house to get more traffic.  Open houses are usually 2-4 hours and it is best not to be present.  Plan something fun for the family or run your errands during that time .
8.  Take feedback into consideration– Your Colorado Springs Realtor will give you feedback from open house guests. If all the prospective buyers complained about the paint color in the living room, it may be wise to paint the room a different color.  You and your real estate agent are a team so it is important to work together to make your home more appealing to buyers, and in turn, get your home sold!
I hope you find this checklist helpful and may your open houses be a success!
Also Read:
When selling your Colorado Springs Home stirs up emotions
Should you provide a home warranty?
Providing real estate information and services for Colorado Springs home buyers and sellers.
Related Posts
[realbird_listing src="https://listings.realbird.com/B8A5B1D7/554543.aspx" fid="554543" id="B8A5B1D7"]

2736 Westwood Blvd, Colorado Springs, CO 80918 Video    This updated home…

5970 Buttermere Dr, Colorado Springs, CO 80906 Video  This immaculate 5-bedroom home…