Buyers who intend to occupy a home as their principal residence, have an advantage over investors when it comes to purchasing a Fannie Mae or Freddie Mac foreclosure property.  Investors still have to wait 15 days before submitting an offer, but these types of foreclosures may be a good option for investors if the property is not snagged up within the 15-day window.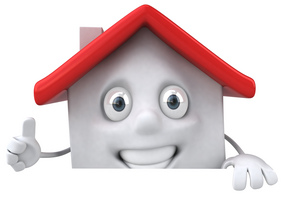 Through Homesteps, Freddie Mac ensures their foreclosed properties are clean and safe which often requires making repairs, painting, adding appliances, or changing flooring before putting the property on the market for sale.   The homes also come with a 2-year Home Warranty and a discount on appliances if needed (this benefit is not available to investors who purchase a Freddie Mac home as an investment property or rental).  Buyers are also eligible for 3.5% in closing costs if they close on or before September 30, 2011 (owner occupants only).
Fannie Mae also brings homes back to good condition with repairs, paint, change of carpet, etc…  Through the HomePath program, Fannie Mae is offering buyers up to 3.5%  to use toward closing costs (transactions must close prior to June 30, 2011).  The closing costs incentive only applies to individuals who will be occupying the home as their primary residence.  Owner occupants and investors can choose to go through HomePath for financing a FannieMae property with a low down payment.  Through HomePath financing, buyers do not have to pay for an appraisal or mortgage insurance.  Additionally, owner occupants can qualify for a HomePath Renovation Mortgage in order to renovate a Fannie Mae home (participating in HomePath).   To view a list of available lenders in Colorado that offer HomePath Renovation Mortgage Financing, click here.  Alternatively, investors may qualify for Fannie Mae's HomeStyle Renovation Mortgage.
Purchasing a Fannie Mae or Freddie Mac foreclosure may be more advantageous to buyers who want to find a bargain on a foreclosure property that does not need a ton of work.  Contact me about buying a home in Colorado Springs at 719-660-9058.
For further information on available Homes in Colorado Springs contact your Colorado Springs Real Estate Agent, Patricia Beck.
Related Posts
5535 Sunrise Mesa Dr, Colorado Springs, CO 80924 Video   Information about…

146 Ely St, Colorado Springs, CO 80911   Video   Information about…

980 Mesa Valley Rd Unit 104, Colorado Springs, CO 80907 Information…