The real estate market is constantly changing.  Another recent change that will impact home sellers is the inspection. Buyers often hire a home inspector once they go under contract and then put requests in writing for any repairs. Buyers and their Colorado Springs Real Estate Agents are usually very specific as to who needs to perform the repairs (e.g. a licensed electrician).  If the seller and buyer do not come to a resolution and the buyer terminates the contract, the seller is required to furnish a copy of the inspection report to any future buyers so they are made aware of problems with the property.
Sellers who pay for a pre-listing inspection not only save money but also time and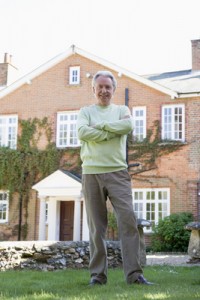 unnecessary stress.  Since the sellers are made aware of any issues with the home in advance they can take time to:
1.) Evaluate how to best address the repair or issue with the home
2.) Allow for time to obtain estimates from various contractors
3.) If sellers are capable, take care of the repair/replacement themselves and save money!
Since the repairs will be addressed before a buyer comes along to offer on the property.  Sellers do not have to worry about going back and forth with the buyer how the repair will be completed or who will complete the repair.  Many buyers automatically request a price reduction be made on the home especially if time is a factor.  Reducing the price not only harms the seller but could have been avoided if the seller had just had a pre-listing inspection completed!
No one likes to deal with last minute surprises or delays in a real estate transaction.  If a seller has to submit a claim to the home owner's insurance company, everything gets more complicated.  Colorado Springs Home Sellers, save yourself the headache and get a pre-listing inspection!  It pays to be prepared.
Contact me about selling your home in Colorado Springs at 719-660-9058
Related Posts
5535 Sunrise Mesa Dr, Colorado Springs, CO 80924 Video   Information about…

146 Ely St, Colorado Springs, CO 80911   Video   Information about…

980 Mesa Valley Rd Unit 104, Colorado Springs, CO 80907 Information…