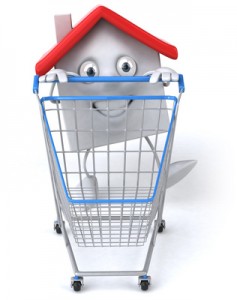 Many home buyers interested in purchasing a property in Colorado Springs say they are ready to buy but are not always prepared.
Timeline:  Not only does it take some time to find a home but typically, around 30 days to close on a property.  If the property is a short sale, it may take longer.  Some home buyers do not set aside enough time for the buying process due to poor planning or circumstances with employment or their current living situation pressuring them into a tight timeline.
Finances:  Many home buyers, often first time home buyers, are not prepared for the costs associated with buying a home before closing.  Buyers need to be prepared for various fees including paying for the home inspection(s), appraisal, and earnest money.
Unrealistic Expectations:  Home buyers may not realize how, how much house they can afford impacts their expectations and what they will actually be able to buy.  Home buyers may be adamant in their quest to find their dream home but having champagne taste on a beer budget can lead to disappointment since chances of finding that perfect home on a low budget can be a challenge.  Regardless of price range, most buyers have to make a compromise or two on the home they ultimately purchase unless they build a custom home.
Wasting time:  Home buyers should get pre-qualifed by a lender before beginning their home search. If a buyer has been viewing homes in a higher price range only to later get pre-qualified for less, homes in the lower price ranges may not look as attractive since the buyer may keep comparing them to homes previously viewed in the higher price point.  Not only can it discourage the buyer but valuable time is wasted viewing homes in the wrong price range as well.
Commitment:  Buyers who work on their own searching and scheduling viewings for properties may be placing themselves at a disadvantage.  Some buyers do not want to commit to working with an agent but there are many reasons buyers should work with their own Colorado Springs Real Estate Agent when purchasing a home.  Buyers who hire their own REALTOR® to protect and represent them during the home buying process will often make the transaction more enjoyable.  Having a real estate expert on your side who can advocate for you is invaluable.
Take the time to be prepared before you go shopping for a home!
Contact me Patricia Beck, your Colorado Springs REALTOR® if you are interested in buying a home in Colorado Springs at 719-660-9058
Related Posts
If you are thinking of relocating to Colorado Springs, feel free to…

Ideally, buyers want to see the home they are purchasing but…

There are various inspections buyers can have performed when purchasing a home…