Many buyers think they have to pay a fee in order to obtain access to foreclosed homes in Colorado Springs but there are actually alternative ways to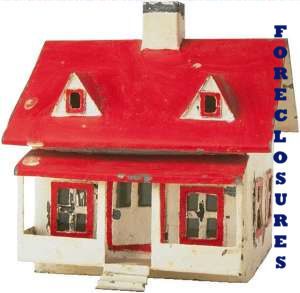 find foreclosures and it's FREE. If you are looking to purchase a foreclosure, take a look at the resources available to you below.
1. The U.S. Department of Housing and Urban Development (HUD) has repossessed homes listed on their website. There is a lot of information on the website so take some time to look around. To find foreclosed homes in Colorado Springs, click on "HUD homes" on the left pane beneath the "Homes" category and click on the state of Colorado from the list. You will be taken to an external link once you click "go to requested page." Once you get to property search page, type in the desired fields to search for a HUD home in a specific zip code, price range, or in the city of Colorado Springs. You can view a HUD home with your Colorado Springs Realtor prior to submitting an online bid for the home. Only owner occupant buyers can place a bid within the first 10 days on new listings, so if you are an investor, you have to wait until bidding opens up to all buyers.
2. The U.S. Department of Veterans Affairs (VA) also has foreclosed properties listed on their website. Colorado Springs home buyers can search for properties simply by clicking on a specific state or by additional search criteria such as zip code, city, price range, etc… A real estate agent in Colorado Springs can show you the inside of a VA repossessed property and take care of the paperwork involved if you decide to submit a contract offer. HomeSales.gov is another useful website where buyers can view all government owned foreclosed homes for sale.
3. Foreclosures in Colorado Springs can also be found through the El Paso County Public Trustee Website.  Auctions are held weekly, each Wednesday, in Colorado Springs at 105 E. Vermijo on the 2nd floor at 10:00 am. There are various foreclosure reports available online for foreclosures in the Colorado Springs area. It is the responsibility of the bidder to perform the necessary research on the foreclosed properties being auctioned. Bidders are required to have certified funds for the home at the time of sale.
If you are interested in purchasing a foreclosed home, choose a real estate agent in Colorado Springs to assist you.  Foreclosed homes can even be found in the Pikes Peak Multiple Listing Service with the help of your Realtor.
For further information on available Homes in Colorado Springs contact your Colorado Springs Realtor, Patricia Beck.
Related Posts
5535 Sunrise Mesa Dr, Colorado Springs, CO 80924 Video   Information about…

146 Ely St, Colorado Springs, CO 80911   Video   Information about…

980 Mesa Valley Rd Unit 104, Colorado Springs, CO 80907 Information…