Many homes that were built up to the 1980's in the Colorado Springs area have wood trim and doors throughout the home.  Although, wood trim and doors can look nice in newer homes, the wood in older homes often looks worn and dated.
After remodeling a home in the Greenbriar Park area of Colorado Springs, the before and after pictures of the dark wood to white trim and doors were amazing!  It takes a little work to make this change throughout the house but it makes an enormous difference, trust me!
When it comes to trim, you can buy new trim or paint the existing trim.  If you paint the old wood trim, it may not look as nice and can be a real pain.  You will have to sand or prime it before applying a coat of white paint.  If you decide to leave the trim on the wall, it can get pretty messy and it is very easy to break the trim if you decide to remove it from the wall before painting it.
If you decide to go with new trim, you will have to cut all the pieces (use a mitre saw for angled cuts) for each room in your home and then paint the trim white before putting it up.
Doors are everywhere in your home so you want them to look nice!  Many home buyers in Colorado Springs prefer 6-panel doors over the standard slab door.  After purchasing doors and frames, don't forget to paint them white because they normally only come primed.  If you want to update your door hardware, now is the time to do it.  Since gold is out, you may want to change your door knobs and hinges to a brushed nickel, satin, or venetian bronze finish
(see images below).
Take a look at the before and after pictures of the hallway below and just imagine what a difference these changes can make in your own home!!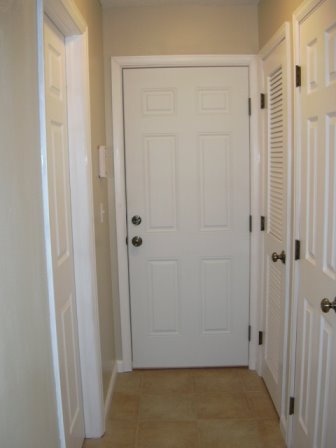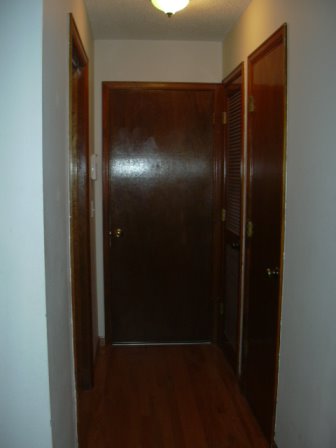 To find out more about Colorado Springs Realty and The Colorado Springs Area contact me or visit my website.
Related Posts
5535 Sunrise Mesa Dr, Colorado Springs, CO 80924 Video   Information about…

146 Ely St, Colorado Springs, CO 80911   Video   Information about…

980 Mesa Valley Rd Unit 104, Colorado Springs, CO 80907 Information…