Attention Colorado Springs Homeowners: Here are some tips for protecting yourself from people eavesdropping or tapping into your wireless network at home.
1. Change the admin name and password: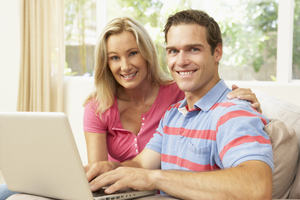 Not all wireless routers let you change the admin name but you can pretty much change the password on any wireless router you can buy.  This is easy and can prevent people from getting on your router and changing settings….maybe
even locking you out.
2. Use a different network besides the defaults set:
Almost all wireless routers you can get a hold of these days support NAT (network address translation) giving you the ability to use a private network space for your home computers.  It's a good idea to use something besides the default range.  Most start with using 192.168.1.0 or 192.168.0.0, try using anything in these ranges since these are all
private address space:
10.0.0.0 – 10.255.255.255
172.16.0.0 – 172.31.255.255
192.168.0.0 – 192.168.255.255
If you understand IP addressing you will know to allow a smaller range in your IP address pool and maybe even use static addresses instead of the DHCP pool.
3. Wireless Signal Strength:
If you have the option and can still get good signal from where your computer is in relation to your router, turn down the signal strength.  Some routers give you the option to turn up the transmit power, try and keep it as low as possible as long as you get good signal to your computers.
4. Use wireless security:
No encryption is the worst option (typically default), WEP is better but easily hacked, WPA is pretty good and safe, and the latest and best is WPA2 or 802.11i.  Use WPA or WPA2 if you can.
5. Change your wireless to be non-broadcast, hidden, or invisible (Depending on the manufacturer the term is different):
Basically the idea is so that people can't easily detect your wireless network.
6. MAC address security:
Although not a strong deterrent, you can also set MAC address security on most wireless routers as well.  This does help some by telling the router which MAC addresses are allowed to connect (although MAC addresses can be easily spoofed).
Implementing these security measures will provide fairly good measures to prevent people from using your wireless network without your knowledge.  One final note, if you can turn on some form of logging, do
it as well.
To find out more about Colorado Springs Realty and The Colorado Springs Area contact me or visit my website.
Related Posts
5535 Sunrise Mesa Dr, Colorado Springs, CO 80924 Video   Information about…

146 Ely St, Colorado Springs, CO 80911   Video   Information about…

980 Mesa Valley Rd Unit 104, Colorado Springs, CO 80907 Information…