The market in Colorado Springs has changed and so has buyers' expectations; don't expect to sell your home for top dollar if it isn't in tip top condition.
Buyers have so much variety to choose from in Colorado Springs and they don't have to settle for a home that is in less than perfect condition. Many buyers want a home that is well priced and move-in ready.
So how can you make your home more appealing to buyers in Colorado Springs?
1. Stage your home- Stagers know exactly how to make a home attractive to prospective buyers and it is statistically proven that staged homes sell faster. Staging doesn't have to be expensive; many stagers will work with your existing furniture and accessories. If you hire an experienced stager, you will be pleasantly surprised what a difference they can make, even with your own furniture!!
2. Get rid of overgrowth- It is important that buyers see your home not overgrown foliage. Trim trees, hedges, and remove any large shrubs that cover your windows.
3. Clean the windows- Dirty windows not only make the house look bad, but also don't allow buyers to see the clearly see the views when inside the home. Take the time to wash the windows and make them sparkling clean!
4. Touch up exterior paint- You never want to have exposed siding unpainted, it will be vulnerable to weathering and reduce its lifetime. Touch up the paint around the windows, trim, and siding to ensure a fresh look when buyers drive up to your home.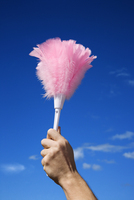 5. Clean- I have seen so many homes for sale in Colorado Springs that really needed help in this area. No one likes to walk into a dirty, stinky house so make sure everything including your bathrooms, kitchen, and floors are clean.
6. De-clutter- Have a garage sale, donate unused items to charity, or rent a storage unit. Cluttered homes appear smaller and buyers have a difficult time envisioning their own things in the home.
7. Price it right- Price is a very appealing factor to buyers and one of the most important factors when it comes to selling your home in Colorado Springs. Work with an experienced realtor who will be honest with you about your home's value in the current Colorado Springs real estate market.
8. Remove your pets- I know it's a pain to take your pets out of the home whenever you have a showing however, having them home during showings can make buyers uncomfortable and distract them.
9. Keep it smelling good- Don't cook right before a showing because the odors can negatively affect a buyer's experience in your home. Instead buy fresh flowers or bake cookies before a showing.
10. Stay away- Buyers do not often feel comfortable viewing a home when the seller is present. It is best to leave the home during showings.
Also Read:
Real Estate Tip #1 for Sellers in Colorado Springs
Real Estate Tip #3 for Sellers in Colorado Springs

For further information on available Real Estate in Colorado Springs contact your Colorado Springs Realtor, Patricia Beck.
Related Posts
5535 Sunrise Mesa Dr, Colorado Springs, CO 80924 Video   Information about…

146 Ely St, Colorado Springs, CO 80911   Video   Information about…

980 Mesa Valley Rd Unit 104, Colorado Springs, CO 80907 Information…