If you are selling a home for the first time in Colorado Springs, you may not know what your role is in certain aspects of the transaction.  For example, many home sellers do not know whether they are should be present during the home inspection.  The majority of home buyers hire a professional home inspector to go through the home and report any issues or repairs that need to be addressed.
Some home sellers prefer to be present during the home inspection so they can be available to answer any questions the inspector may have or to explain or clarify something that may arise during the inspection regarding the home.  Although sellers may see being present at the home inspection as a benefit to all parties involved, it can actually make it more complicated.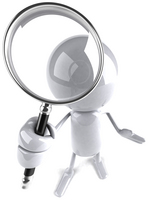 It can be unnerving for sellers when they are present during a home inspection.  They are constantly wondering what problems the inspector is uncovering and whether or not those findings will cause the buyers to terminate the contract.  The sellers' interference during the inspection can make it challenging for the inspector to do his job and make the buyers uncomfortable.
Sellers may find it difficult not to question the buyers, inspector, or their real estate agent about the inspection or issues at hand.  Normally, the seller's agent will receive an inspection notice from the buyer's agent after the inspection indicating what repairs or issues the buyer would like to have taken care of by the seller.  If a seller is present at the inspection, they may become impatient and want to find out what the buyer is going to ask them to fix right then and there.
When sellers are absent during the inspection, anxiety for all parties is alleviated.  If the inspector has a question about the home, his inquiries can be answered through communication between the real estate agents.
There are instances where sellers are present during a home inspection or walk through because their agent never advised them to do otherwise.  It is important you hire a qualified real estate agent in Colorado Springs who will provide you with guidance and advice during the home selling process.
Colorado Springs Realtor Patricia Beck, providing real estate services to home sellers.
Related Posts
[realbird_listing src="https://listings.realbird.com/B8A5B1D7/554543.aspx" fid="554543" id="B8A5B1D7"]

2736 Westwood Blvd, Colorado Springs, CO 80918 Video    This updated home…

5970 Buttermere Dr, Colorado Springs, CO 80906 Video  This immaculate 5-bedroom home…