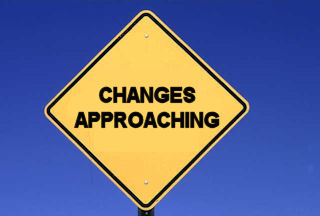 Many home buyers in Colorado Springs obtain FHA financing for their home purchase and may be affected by the upcoming changes with FHA guidelines.  FHA offers a low down payment requirement making it easier for many buyers to purchase a home; currently, home buyers can get into a home with  3.5%  down.  Although, the amount of the increase has not been disclosed, we can expect to see a higher down payment requirement for FHA financing.
It is not uncommon for sellers to cover buyer closing costs in this market and under the current FHA guidelines, sellers cannot provide more than 6% of the loan amount in concessions to the buyer.  The percentage of allowed seller concessions may be reduced to 3% of the loan amount resulting in buyers having  to come up with the remaining monies for their closing costs.
FHA borrowers have an additional 1.75% Mortgage Insurance Premium (MIP) added to their loan amount at closing.  Buyers will likely see an increase in the MIP and monthly mortgage insurance as well.  Update:  The Upfront MIP is going to increase to 2.25%
If FHA increases their minimum FICO score requirement to 620 as expected, buyers with less than perfect credit may be impacted. Update:  Buyers with a credit score below 580 will be have a higher down payment of 10%.
UPDATE 10/2010:  FHA is making changes once again; details regarding the changes can be found on HUD.gov
The Upfront MIP is going to be reduced to 1% from 2.25%
The annual premium will adjust upward from .50% to .85% for buyers who put at least 5% down.  For buyers who put less than 5% down, the annual premium increases fom .55% to .90%.
If you plan on purchasing a home in Colorado Springs using FHA financing, speak with your Colorado Springs Real Estate Agent and mortgage lender for more information.
Related Posts
[realbird_listing src="https://listings.realbird.com/B8A5B1D7/554543.aspx" fid="554543" id="B8A5B1D7"]

2736 Westwood Blvd, Colorado Springs, CO 80918 Video    This updated home…

5970 Buttermere Dr, Colorado Springs, CO 80906 Video  This immaculate 5-bedroom home…