Many sellers, especially women who are eager to sell their home often become emotional once their home goes under contract. Allowing our emotions to take over during the selling process can cause serious problems during the transaction and even cause a home not to be sold as a result.
Generally, men are less emotionally attached to a house because they view it as just that: a house. Women on the other hand, take a house and turn it into a home. There are so many memories that come to mind when we think of our homes. Whether it is the first home you ever lived in, where you raised your children, or gathered with family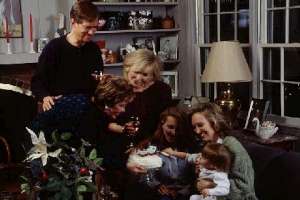 around the holidays, many memories were created there.
Sellers often tell me they want the buyers who move into their home to care for it just as they did.  Of course, your Realtor cannot guarantee that your home will be cared for by the new buyers to the same level you took care of it but remember, the home doesn't own all of those memories; you do! I lived in the same home most of my life and it was very well kept. After my parents sold it to the new buyer, everything went downhill: the yard, the home, everything. This is one example why it is important that we do not attach our memories to materials or "things."  Although the home you sell may change over the years, your memories will remain unchanged.
Life is made up of many changing seasons and although moving can be an emotional time, remember you will be creating new memories in the next home you move into. Although your home may sell, your memories will not stay behind; they will remain with you wherever you go.
Related Posts
The real estate market is competitive in Colorado Springs and sellers need…