If your home is off a busy street or inconveniently located, it may have expired for that very reason.  Location is very important to buyers in this market.  With increasing gas prices, many buyers are looking for a home near their place of work so they can save money on gas or ride a bicycle to work.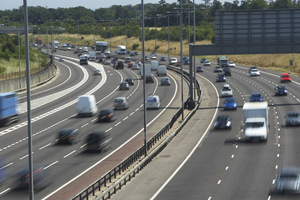 Maybe you are right across the street from a park or school, perfect right?  Actually, many home buyers in Colorado Springs do not want to be directly across a school or park due to potential traffic and noise from games, students, etc…
If your home backs to a busy street, home buyers may not prefer your property in comparison to others in the same price range due to lack of privacy and noise from vehicles.  Being too close to an airport, highway, or large shopping center may also deter buyers.
Maybe your home is in great condition but the condition of other homes in your neighborhood is not.  This can be common in an area where there have been neglected homes due to foreclosure.  Pitching in with the neighbors to improve the property's curb appeal may help your home sell more quickly.
Since you can't pick up your home and move it, location will continue to be an issue when you re-list with another real estate agent in Colorado Springs.  Even a home that is not situated in the best location will sell for the right price.  Work with a real estate agent to price your home accordingly so it does not expire again.
Read Also:
Why you Colorado Springs Home Expired – Part 1
Why you Colorado Springs Home Expired – Part 2
Why you Colorado Springs Home Expired – Part 4

Providing real estate information and services for Colorado Springs home buyers and sellers.
Related Posts
Home sales decreased in El Paso County by 13.9% for the month…

Home inventory levels have increased by 19.3% for the month of September…

Home inventory levels have increased by 40.3% for the month of July…