The home is priced right – Bank owned and short sale properties are still around and will probably continue to be a part of our real estate market for the next couple of years.  Although these types of properties are normally distressed, they appeal to many buyers since they are often priced below the market.  More than likely, you will be competing with a bank owned or short sale property in your area if you list your home for sale.  Pricing a home correctly is critical in this real estate market.  Those looking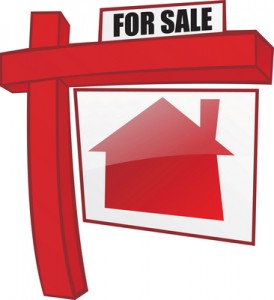 to test the market to see if an overpriced home will sell right now will realize it is just a waste of time.
The home is ready to sell – Buyers have many choices when it comes to purchasing a home in Colorado Springs.  With all of the information out there about real estate, buyers are more knowledgeable and understand what to look for when making a decision on which home to purchase.  Move in ready properties sell quickly for a reason, buyers like the idea of moving in and not having to remodel a home while maintaining all of their daily responsibilities at the same time.  In fact, banks are realizing homes that are cleaned up sell faster and many that are for sale now have new paint and carpet.  Some improvements are more expensive than others, discuss what changes are most important in order for the home to sell with your real estate agent.
You're ready for the truth – It is not unusual for a buyer to view up to 10 properties in one outing so they see how properties stack up against each other and know the seller's competition.  Sellers will often review feedback from the buyer's agent regarding the property.  Feedback received may not always be positive especially if the home needs work or is overpriced compared to the other homes in the area.  If sellers receive the same feedback over and over again about something concerning the house or the price, it may be necessary to make a change in order for the home to sell.  The market does not lie so if your home is overpriced, that will most likely be the feedback you receive.
You have too – If you can no longer afford the mortgage payments for your home and do not qualify for a loan modification, you may choose to short sale your home in order to avoid foreclosure.  Fortunately, the Mortgage Forgiveness Debt Relief Act has been extended through 2012.  Communicating with the bank and hiring a Colorado Springs Real Estate agent that has experience with short sales is key.
Renting your home is an alternative to selling but seeking the advice from a CPA prior to converting your property to a rental is wise especially if  you may end up short selling the property in the future.
Colorado Springs Real Estate Agent, Patricia Beck, providing real estate services to home buyers and sellers
Related Posts
5535 Sunrise Mesa Dr, Colorado Springs, CO 80924 Video   Information about…

146 Ely St, Colorado Springs, CO 80911   Video   Information about…

980 Mesa Valley Rd Unit 104, Colorado Springs, CO 80907 Information…