Looking for the right home to buy in Colorado Springs can be overwhelming for home buyers especially when they sift through advice from family, friends, and coworkers. Buyers may receive unsolicited advice when it comes to how much to offer on a home, type of financing to obtain, how to find bargains, what type of property to buy, and how to negotiate with sellers.  Conflicting advice can make the situation even more complicated especially if a transaction is not going smoothly; it is not uncommon for buyers to receive advice that contradicts that of their real estate agent.
So how do buyers filter through the many streams of information bombarding them during the home buying process?  Well, here is my two cents' worth…
1.  Consider the source: Do the people advising you have experience in buying and selling real estate?  If the person coaching you has never purchased a home before, you may want to get an opinion from someone who has.  People may reference a real estate show they recently watched and how it pertains to your transaction.  There are so many television shows out there about real estate and something that happens on a television show may not necessarily be realistic in your particular situation.
2.  Dealing with family: Many first time home buyers like to run things by their parents prior to submitting an offer on a home.  After all, buying a home is one of the biggest investments we make in our lifetime!  Having your parents involved during the home buying process can be beneficial since they can offer words of wisdom through their own home buying experiences.  Family and friends can be a great resource and support when they are looking out for your best interests.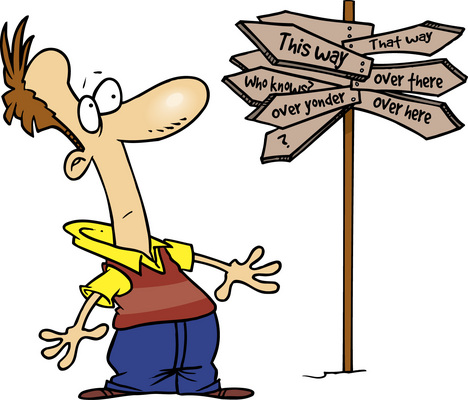 3. Conflicting advice: Buyers may find themselves in a tight spot when the guidance of friends and family directly contradicts the advice of their real estate agent.  So what does a buyer do?  Ultimately, it is the buyer's decision of the best way to proceed.  Choose a real estate agent in Colorado Springs that you feel comfortable communicating with and that has the knowledge and expertise to assist you.  Your agent will help you weigh out the pros and cons when it comes to making a decision on a property.  You shouldn't discount the advice of those close to you but your real estate agent understands the current real estate market since he/she is the expert.  Buyers may have to do more research on their own if they are not sure whose advice to take when they run into this situation.  Just like any other profession, there are real estate agents out there that may be unethical and buyers should find someone else to assist them if the agent they are working with is not advocating for them.
4. Look at the facts: Someone's advice may not always align with the facts.  If homes in a specific area are selling for over $400,000 and someone tells you should be able to negotiate a home in that same neighborhood for $100,000, the information provided to you may not be accurate.  Your real estate agent can perform a market analysis in order to give you the most up to date sale information for an area or neighborhood.  Some buyers will look well above their price range since they think they can talk sellers down considerably in their asking price.  Although buyers can negotiate on properties in the current real estate market, they have to be realistic; most sellers will not give a home away that is in great condition or remodeled.  Buyers looking for a bargain may want to pursue foreclosures or short sales instead.
5.  Information overload: Too much advice or information can be a bad thing.  With so many sources for information today, buyers can easily become overwhelmed and frustrated.  Remember buying a home is a learning experience and through the process, you will discover what is most important to you so you can find a home that fits your needs with the guidance of your real estate agent and those you trust.
Contact me about buying a home in Colorado Springs at 719-660-9058
For information on the buying process and available Homes in Colorado Springs please go to www.patricia-beck.com.
Related Posts
If you are thinking of relocating to Colorado Springs, feel free to…

Many home buyers interested in purchasing a property in Colorado Springs say…

Ideally, buyers want to see the home they are purchasing but…