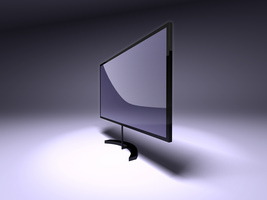 Many sellers are offering creative incentives to buyers to make their home stand out from other houses for sale in Colorado Springs.  Sellers are offering cruise tickets, televisions, closing costs, and even offering to pay a buyer's  HOA dues for an entire year.  Although a plus, incentives should not heavily influence a buyer's decision when looking for a home.
Some sellers' homes are overpriced and instead of lowering the price, they offer the buyer incentives.  Some buyers ignore incentives and request the seller reduce the price instead of paying for the Caribbean cruise tickets for two.
Not all incentives are bad, but buyers need to be given prices of comps in the area by their Realtor to find out if the home is actually overpriced or if the sellers are providing incentives because they are motivated to sell.
There are many homes for sale in Colorado Springs and sellers want to have an edge  over their competition by offering incentives.  Buyers must be wise and purchase a home based on the list price not on the incentives offered.
For more information on Colorado Springs Real Estate or the Colorado Springs Area contact me or visit my website.
Related Posts
[realbird_listing src="https://listings.realbird.com/B8A5B1D7/554543.aspx" fid="554543" id="B8A5B1D7"]

2736 Westwood Blvd, Colorado Springs, CO 80918 Video    This updated home…

5970 Buttermere Dr, Colorado Springs, CO 80906 Video  This immaculate 5-bedroom home…