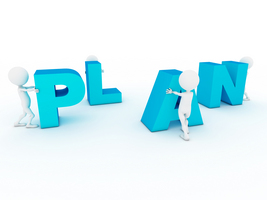 Everything appears on track and you schedule your movers and services for your new home.  Closing day arrives and you are told that closing will have to be delayed for one reason or another.  Now what?  It is not uncommon for closing delays to occur so buyers may want to have a plan where they are going to go if the home they are buying does not close on time.  If moving from a rental property, buyers in Colorado Springs may want to keep the rental a little longer in order to have some overlap to be safe.
In many instances, closing delays are caused by last minute issues with the loan or additional documents the underwriter may require to approve the loan for a purchaser.  Even if the loan is approved but fund at closing, on time, the seller may not allow the purchaser to move in until it has funded.
Those purchasing foreclosure properties, particularly VA Repos are also experiencing delays.  There have been a few reported instances where closings for purchases of VA Repos were delayed as much as two weeks!
There may also be situations where the seller does not move out on time for whatever reason causing delays for the purchaser.
When you purchase a home in Colorado Springs, you hope not to experience any closing delays but just in case, have a plan B and work with a Colorado Springs Realtor that is knowledgeable and experienced!
Contact Patricia Beck with any questions to start the process in purchasing a home in Colorado Springs at 719-660-9058
Related Posts
Banks are realizing that homes in poor condition are taking longer to…

If you are looking to purchase a bank owned property and want…

If you are looking to purchase a short sale or a bank…