With financing regulations tightening up in the mortgage industry, many buyers ask if it is still possible to purchase a home in Colorado Springs with zero down. Due to the sub prime mortgage mess, many of loan products are no longer available to buyers such as the 80/20  or 100% financing options. There are options out there for first time ho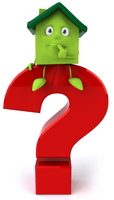 me buyers so if you have time, shop around and see what different lenders can offer you.
1.  Freddie Mac's Home Possible Mortgage allows qualified buyers to finance their mortgage with little or no money down.
2.  CHFA (Colorado Housing and Financing Authority) can provide qualified first time home buyers with down payment assistance and also offers assistance for second time homebuyers who qualify.
3.  The El Paso County Bond Program is another option for first time home buyers in need of down payment assistance.  The borrower is not required to pay back the down payment amount with this type of program.
4.  The Federal Government offers VA (Veteran's Administration) and FHA (Federal Housing Administration) loans.  Buyers who qualify for VA loans, can obtain financing for a home with no down payment.  Home buyers who qualify for an FHA loan only have to put 3% down on a home loan unlike many conventional loans that require at least 10%  down payment from borrowers.
5.  CHAC (Colorado Housing Assistance Corporation) is a program which allows buyers to borrow $5,000 to use for their down payment.  This $5,000 loan is paid back as a 2nd mortgage each month at a 5% interest rate.
*This article is for informational purposes only, consult a
lender for more information regarding loan products that best suit your
needs and financial situation.
For more information about Colorado Springs Homes for sale visit my Pikes Peak MLS search.
Related Posts
5535 Sunrise Mesa Dr, Colorado Springs, CO 80924 Video   Information about…

146 Ely St, Colorado Springs, CO 80911   Video   Information about…

980 Mesa Valley Rd Unit 104, Colorado Springs, CO 80907 Information…