The Cordera Community is a 625 acre, master-planned community that is expected to be completed in 2016. A total of 1,400 homes are going to be built in this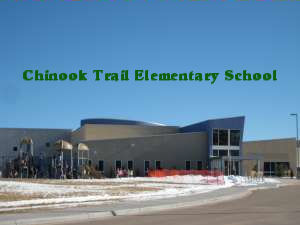 subdivision of Colorado Springs. The Cordera community can be seen as you are driving along Powers Blvd., but it is best to see the community up close if you really want to get a feel for it!
Cordera is situated in School District 20 with the new Chinook Trail Elementary School located right in the Cordera community. The new school currently accommodates students from K-5 and may possibly expand to grades K-8. The elementary school focuses on International Studies and children have the opportunity to learn Mandarin Chinese starting in Kindergarten.
New home prices in the area start in the $300's and the local builders include: Campbell Homes, Keller Homes, Saddletree Homes, Symphony Homes, and Vantage Homes. Each home is 100% Energy Star Certified and offers 360° views of unique architecture (not just the front of the home). Lots vary in size and can be between 6,000-15,000 square feet. Check out what each builder has to offer. Campbell Homes is currently offering free landscaping (front and backyard) to home buyers in Colorado Springs.
So what are a few unique aspects of the Cordera Community?
Every home is located on a cul-de-sac street which offers a quieter and safer environment for homeowners.
Each new homeowner receives a free landscape design and is also
given two free trees. The community is thinking ahead and plans on
having beautiful tree-lined streets like the downtown area of Colorado
Springs.
Cordera has lower property taxes when compared to the Wolf Ranch and Cumbre Vista communities.
Don't like hearing garbage trucks in your neighborhood every day? Then you will like Cordera because trash for every resident is picked up only one time a week, on Friday. Trash service is also included in the monthly HOA dues of $100.
If you want an extension to your backyard, Cordera offers two
storybook-themed parks and 4.5 miles of trails for their residents.
Briargate Pkwy has a pedestrian underpass and Cordera plans on also
adding one to Union Blvd. You can safely get across and don't have to
wait for the street lights to change during your run. Plenty of space to
play, walk, jog, and bike!
Feel connected with the community. The Community Center has seasonal
events for Cordera residents and offers ample space in their Community
Center and on the Grand Lawn for gatherings.
HOA dues are $100 per month for residents. It includes trash service and use of the Community Center.
There are amazing Pikes Peak views in this area of Colorado Springs!
Story Book-Theme Parks!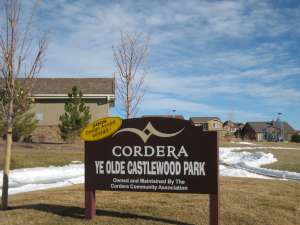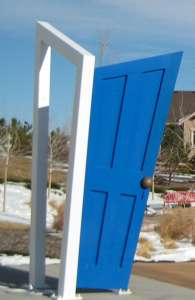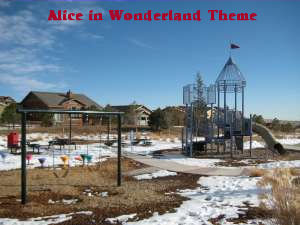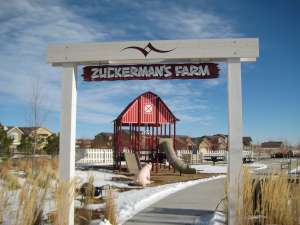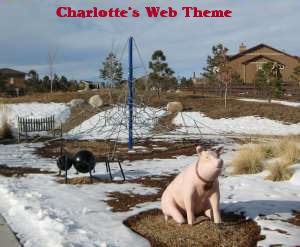 The Community Center
The Community Center is managed by the YMCA and its amenities
are exclusively available to Cordera residents. All fitness machines are
equipped with their own televisions and cameras (to view the child care
room). Free aerobic and yoga classes are also available. The salt water
based, heated, outdoor swimming pool also has a zero entry splash park
for children. The Green meeting rooms can be reserved for birthday
parties and other socials by residents three times a year, free of
charge. The Grand Lawn was tailored to the Secret Garden theme and is
the main gathering area during seasonal events in the community.
Residents can visit with one another and have a cup of coffee in the
Internet Café after their workout.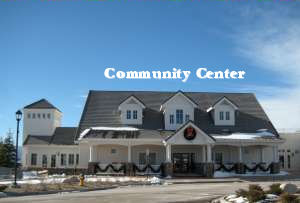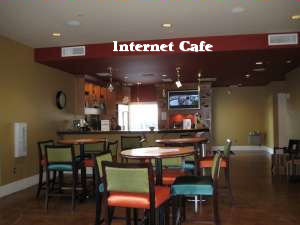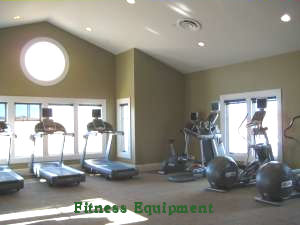 If you are interested in purchasing a new home in Cordera, contact your Colorado Springs Real Estate Agent, Patricia Beck for more information.
Related Posts
I have had many buyers recently ask me if a buyer's agent…

Many bank owned properties in Colorado Springs are receiving multiple offers since…

Many buyers have been asking me questions recently related to Earnest Money…