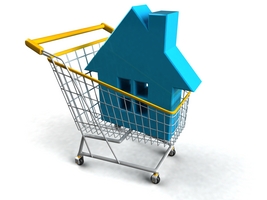 I have had many buyers recently ask me if a buyer's agent can show any listings from the Multiple Listing Service (MLS).  Some buyers think agents can only show their own listings or listings advertised through their brokerage office.
Real estate agents are able to show listings marketed by other real estate offices and agents.  If agents did not have the ability to show other agents' listings, it would make it difficult to sell homes in Colorado Springs.
REALTORS® share information about their property listing in the Pikes Peak MLS so other agents have the capability to search through and find properties that match the specific criteria of their clients.  In Colorado Springs, most homes are accessed through a Supra lockbox with an electronic key or a combination lockbox.  If a home is sold For Sale by Owner (FSBO), access to the property may only be possible through the owner.  The owner may choose to be present during showings as well.

Buyer's agents can show FSBO Properties but buyers should discuss FSBO properties with their agent to find out how these types of properties are handled.  Additionally, if buyers are interested in a home that is no longer on the market, real estate agents can always check on the expired listing and find out if the homeowner is still willing to sell the property.
When interviewing a buyer's agent, buyers may want to find out if the agent is willing to show short sale or bank owned properties for sale.  Buyers may also want to ask what experience the agent has with distressed properties.
As a buyer, it is important to hire a real estate agent in Colorado Springs that is knowledgeable about the types of properties you are seeking.
If you are interested in looking at mountain property, it is probably a good idea to find a real estate agent who specializes mountain property.  There are real estate agents out there who sell all types of properties but many agents are niche oriented such as working with first time home buyers, horse property, etc…
Contact me about buying a home in Colorado Springs at 719-660-9058
Search for homes in Colorado Springs
For more information on Colorado Springs Real Estate or the Colorado Springs Area contact me or visit my website.
Related Posts
If you are thinking of relocating to Colorado Springs, feel free to…

Many home buyers interested in purchasing a property in Colorado Springs say…

Ideally, buyers want to see the home they are purchasing but…