Homes in the Briargate area are primarily located in School District 20.  A total of 39 single family homes sold in the month of October with the average sale price of $275,636.  The average days on market for homes that sold in October 2009 was 63 days.
There are currently a total of 295 single family homes listed for sale and 87 single family homes that are under contract or pending in the Briargate area.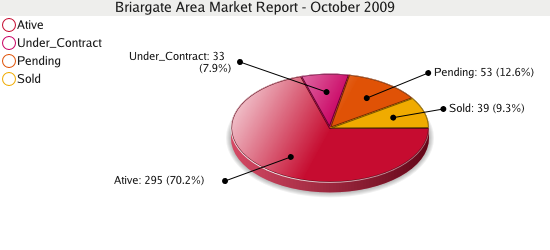 Home sales for the Briargate area of Colorado Springs have gradually declined since 2004; the area experienced the lowest number of home sales in 2008 like many other areas of Colorado Springs.  Being in the third quarter of the year, single family home sales for 2009 currently total 480 and are looking similar to last year's numbers.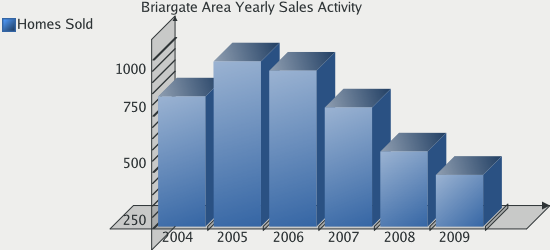 So far this year, List Price vs. Sale Price Ratios in the Briargate area were lowest in the first quarter of 2009 (97.7%) but have been slightly increasing since. We have seen a fluctuation between 97.6% – 989.4% over the past few years. The list price vs. sale price ratio for October 2009 was 98.6%, a drastic improvement compared to the 1st quarter of 2009!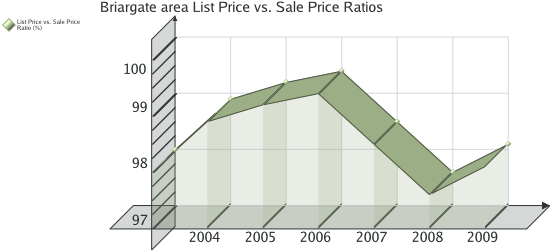 The Average Sale Price was lowest in 2004 at $259,339 and highest in 2007 at $325,622 when taking a look at the past few years. Surprisingly, the average sale price has actually decreased since the beginning of this year.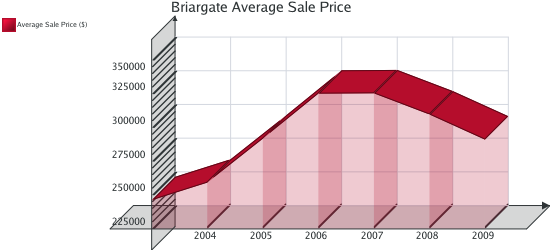 *Information gathered from the Pikes Peak MLS is deemed reliable but not guaranteed
For further information on available Homes in Colorado Springs contact your Colorado Springs Real Estate Agent, Patricia Beck.
Related Posts