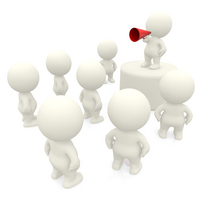 Great news for sellers in Colorado Springs that experienced a short sale in 2014.  Fortunately, the mortgage debt forgiveness act was extended one more year. Homeowners that faced a hardship and were forced to short sell their home do not have to worry about the deficiency amount since it will be forgiven under the Mortgage Debt Relief Act for 2014.  As tax season is near approaching, this is good news for homeowners who completed short sales last year.  Visit IRS.gov for additional information.
Home buyers in Colorado Springs that are considering purchasing a home utilizing FHA financing will be happy to hear that the Mortgage Insurance Premium will be reduced (1/26/15) from 1.35% to .85% which translates into a lower mortgage payment for new homeowners!
Buyers in need of down payment assistance considering the CHFA (Colorado Housing and Finance Authority) program will be pleased to hear that CHFA is no longer requiring repayment of the down payment.  The down payment program (up to 3%) is now a grant and does not have to be repaid!
Contact Patricia Beck with RE/MAX Properties, Inc for more information at 719-660-9058
Related Posts
Home buyers in Colorado Springs that would like to buy a home…

Many home buyers in Colorado Springs that would like to buy a…