If you are considering purchasing real estate outside of the Colorado Springs Area and are specifically interested investing in real estate overseas,the International Consortium of Real Estate Associations is a website worth taking a look at.
Not only can you search for commercial and residential real estate currently for sale on worldproperties.com, you can search for short term and long term rental properties as well.  The site is easy to navigate and the detailed information offered for each country is impressive.  Some of the information includes:  the real estate business practices of the country, locating a professional real estate agent, and a detailed economic profile.  The economic profile informs the consumer in detail about the country's geography, people, transportation, economy, and government.  The Consortium is made up of 28 countries and more will continue to be added in order to expand and increase global representation. If you are an investor and would like to find out how real estate in Greece is practiced differently than in the United States, this website is the place to go! Dubai has recently been a hotspot for people in the United States to invest but the United Arab Emirates (U.A.E.) has not yet been added to this website.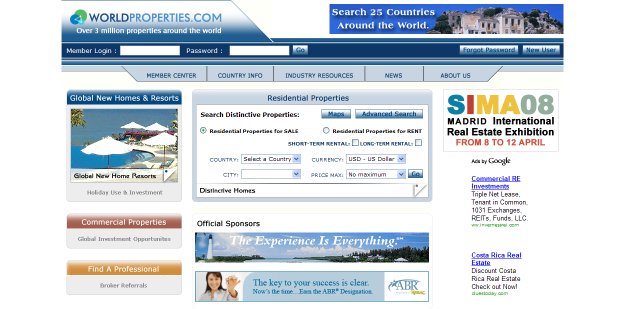 To find out more about Colorado Springs Realty and The Colorado Springs Area contact me or visit my website.
Related Posts
5160 Pine Haven Dr, Colorado Springs, CO 80923 Video Information about…

5245 Wagon Master Dr, Colorado Springs, CO 80917 Video Information…

3613 Meadowland Blvd, Colorado Springs, CO 80918 Video Information about…