When buying a home there are three main categories buyers in Colorado Springs focus on:  Location, Size, and Amenities.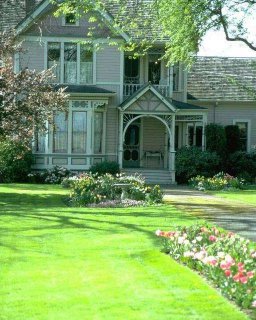 1. Location: There are many different areas of Colorado Springs to live in and each area is a little different.  The area you are looking to live in may be highly dependent upon the area of town you work in and a shorter commute to work saves gas money and time spent in the car.  Some parents want to keep their children in the same schools or move to a housing area in a specific school district.  Others want to live conveniently near the grocery store, parks, or the hospital.  Which area you decide to live in is impacted by many factors and therefore one of the most important details in your home search.
2. Size: Are you single, married without children, have a large family?  Family size is one factor when people decide what size home to purchase in Colorado Springs.  Others are interested in a large home where they are able to entertain friends.  Many people who no longer have the kids at home decide to look for a smaller home with less space to maintain than their former 3,000 square foot home.  Think about what size home would suit your needs and what rooms are important to you that may need to be larger to accommodate your family such as the kitchen, master bedroom, or living room area.
3. Amenities: Do you desire to have a gourmet kitchen, 5-piece master bathroom, workshop in the garage, or a separate utility room for your laundry needs?  Some of these details are very important to home buyers and it is important you make a list of what amenities you must have in your new home.  If you have a big dog, a large backyard would be important.  If you have severe allergies, you may only want to look at homes with all solid floors.  Some of the amenities buyers in Colorado Springs like to have in their new home include: an adjoining master bathroom to their bedroom, air conditioning, theater room, wine cellar, 3-car garage, study, granite countertops, etc…
Before you decide to start looking at homes in Colorado Springs, make a list of what you desire to have in your next home and keep in mind you may have to compromise a few of those items so make sure and know what those items you are willing to compromise are.  Make sure you find a Realtor who is flexible and can communicate with comfortably.  Happy House Hunting!
For more information on Colorado Springs Real Estate or the Colorado Springs Area contact me or visit my website.
Related Posts
Home sales decreased in El Paso County by 13.9% for the month…

Home inventory levels have increased by 19.3% for the month of September…

Home inventory levels have increased by 40.3% for the month of July…