1. Lowball offers– If you are in a time crunch to purchase a home, submitting extremely low offers will waste your precious house hunting time and you may end up losing the home you wanted. Ask your Colorado Springs Realtor to complete a market analysis on the area around the home you are interested in so you can make a reasonable offer. Even though it is a buyer's market, sellers are not giving their homes away!
2. Look at every house that is for sale in the Colorado Springs area– Making a list of what you would like in your new home helps you and your Realtor find homes in Colorado Springs that meet your criteria. Looking at every single home is a waste of time and when you are ready to buy, the home you wanted may end up being nabbed up by someone else. You don't have to see every home to in order to make sure the one you like is the right home for you. Have your Realtor preview homes for you in advance in order to help you narrow down the list. Have at least three homes you would consider making an offer on just in case your first choice does not work out.
3. Forget about getting pre-qualified– If you do not get pre-qualified how do you know how much you can afford? Most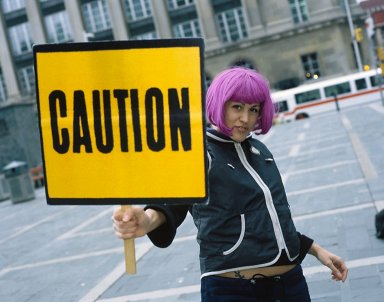 sellers require a pre-qualification letter to accompany offers. Looking at homes that are out of your price range is ineffective, take the time to get pre-qualified or pre-approved before starting your home search with your Realtor.
4. Hunt for bargains when you are in a time crunch– If your lease ends for your apartment and you need to be in a home by a specific date, it is not wise to submit offers on short sale properties.  Besides, short sale properties are not always a bargain!  Short sales can be time consuming and usually take longer to close than your typical transaction. If you have time to wait 3 weeks on the bank's response to your contract offer, great! Otherwise, it is probably better to stay away from these types of properties if you need to close on a home by a specific date and are in a time crunch.
5. Change jobs or make a large purchase– If you are going to buy a home and want the loan to be approved by the underwriter, don't buy a new car or any other large purchase because it will affect your credit and possibly change the amount you are approved for to buy a home. If you quit or change jobs that can cause major trouble with your loan being approved. If you lose your job and do not tell the lender, that is loan fraud. Be wise with your finances and hold off on any large purposes until after you buy a home.
6. Budget? Who needs a Budget? – If you are going to be a homeowner, you had better have a budget! There are many people foreclosing on their homes who cannot afford to make their mortgage payments because of this very reason. It doesn't take long to create a budget and will help ensure your mortgage gets paid every month.
7. Do not listen to or communicate with your Realtor– You and your real estate agent are a team when it comes to buying your home and if you are withholding important information from your Realtor, that is dangerous and unwise.  You and your agent may come to disagreements with one another and that is why communication is pertinent.  Listen to the advice your agent gives you, they are on your side and have the expertise to assist you.
To find out more about Colorado Springs Realty and the Colorado Springs Area contact me or visit my website.
Related Posts
5535 Sunrise Mesa Dr, Colorado Springs, CO 80924 Video   Information about…

146 Ely St, Colorado Springs, CO 80911   Video   Information about…

980 Mesa Valley Rd Unit 104, Colorado Springs, CO 80907 Information…