With so many homes for sale in Colorado Springs, it is exciting when showings result in a contract offer on your home. Although receiving a contract is a step in the right direction, there is much neg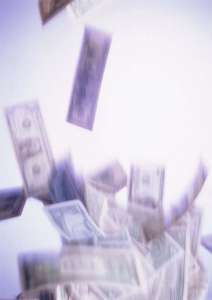 otiating and collaborating that takes place between the parties involved until the transaction finally closes.
In the present real estate market, it is not uncommon to see issues with buyer financing cause contracts to fall through. For this very reason, it is important sellers require buyers accompany their offer with a pre-qualification or pre-approval letter. Even then, a lender pre-qualification letter may not be enough to guarantee the buyers financing will not be of concern down the road. The listing agent needs to be in communication with the buyer's lender throughout the transaction to ensure everything is on track.
Unfortunately for everyone involved, unexpected events may occur that affect the buyer's financial situation. Sellers can reduce the risk of financing issues causing a transaction to fall through by taking the necessary precautions with their Colorado Springs Real Estate Agent.
Providing real estate information and services for Colorado Springs home buyers and sellers.
Additional Reading:
Tips for selling your home in Colorado Springs
Real Estate Tip #1 for Sellers in Colorado Springs
Related Posts
[realbird_listing src="https://listings.realbird.com/B8A5B1D7/554543.aspx" fid="554543" id="B8A5B1D7"]

2736 Westwood Blvd, Colorado Springs, CO 80918 Video    This updated home…

5970 Buttermere Dr, Colorado Springs, CO 80906 Video  This immaculate 5-bedroom home…