After your real estate agent lists your home in the Pikes Peak Multiple Listing Service (MLS), ask your agent to send you a link or give you print out for the MLS listing so you can review the details. Review all of the home details including number of bedrooms, baths, and room sizes. Don't forget to make sure the address and subdivision are listed correctly. Believe it or not, I have run across homes in the MLS that are listed under the wrong address!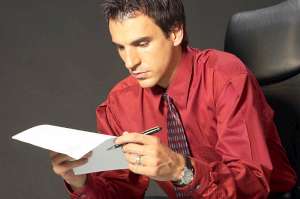 Listing a home for sale with errors in the MLS can impact how many showings you receive. Most real estate agents in Colorado Springs look in the MLS to find homes for their clients, so it is important all of the information regarding your home is entered into the system correctly. Review the Property Description and let your Colorado Springs Realtor know if there is anything you would like to have changed or added.
Buyers like to see multiple pictures when looking at a home for sale online. Some buyers assume the inside of the home is not attractive if there is only one picture of the outside. Make sure all of the pictures for your home are right side up so buyers don't have to turn their sideways to see what your living room looks like! If the pictures are
blurry or of low quality, have your Realtor take new pictures. The lighting in rooms of your home probably change depending on the time of day. If you have the perfect opportunity to take a great photo of your kitchen, grab your camera, take a picture, and pass it along to your agent.
Finally, are all of the exclusions and inclusions listed properly in your MLS listing? Making errors in this area of an MLS listing can cause disputes later between buyers and sellers. If your washer and dryer are not included with the home, make sure everything is clearly listed under the exclusions section.
Having all of the information listed accurately in the Pikes Peak MLS is not only important but may impact whether or not your home has showings.
Additional Reading:
Tips for selling your home in Colorado Springs
Real estate tip #1 for sellers in Colorado Springs
Real estate tip #2 for sellers in Colorado Springs
Colorado Springs Realtor Patricia Beck, providing real estate services to home buyers and sellers.
Related Posts
[realbird_listing src="https://listings.realbird.com/B8A5B1D7/554543.aspx" fid="554543" id="B8A5B1D7"]

2736 Westwood Blvd, Colorado Springs, CO 80918 Video    This updated home…

5970 Buttermere Dr, Colorado Springs, CO 80906 Video  This immaculate 5-bedroom home…