1. Furnace cleaning and service– It is very common that the furnace burner is dirty and requires cleaning and servicing.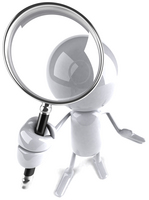 2. Broken Vacuum Seals– Over time, windows with broken vacuum seals will cloud up more and more with condensation until it becomes difficult to see out of the window. Replacing the glass in the window can take care of this cosmetic problem.
3. Roof problems– Shingles that are blistered, damaged by hail, cracked, or weathered are not uncommon in Colorado Springs. Make sure the roof is inspected before purchasing a home in Colorado Springs.
4. Gas Leaks– Many buyers in Colorado Springs are often alarmed when the inspector finds a gas leak in a home. Gas leaks from the fireplace, water heater, or furnace are not uncommon and can be taken care of by a HVAC professional.
5. Dead Switches/outlets or connection problems– There is usually at least one switch or outlet in a home that is wired improperly. A licensed electrician can repair switches or outlets with connection problems or reverse polarity.
Contact me about buying a home in Colorado Springs at 719-660-9058
Providing real estate information and services for Colorado Springs home buyers and sellers.
Related Posts
If you are thinking of relocating to Colorado Springs, feel free to…

Many home buyers interested in purchasing a property in Colorado Springs say…

Ideally, buyers want to see the home they are purchasing but…