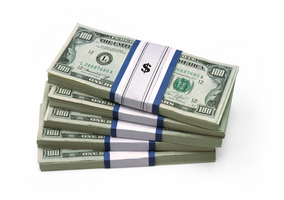 Obtaining a mortgage loan has become a more difficult and frustrating process for home buyers.  Furthermore, appraisals subject to specific conditions (i.e. roof repair) can cause additional barriers with financing.  Most loans take approximately 30 days to close so buyers acquiring financing cannot always close on a home as quickly as they would like.  Being a cash buyer has many advantages, especially in the current real estate market.
1.) Your home is an asset. Many homeowners view their home as an asset even if they have a mortgage.  In my opinion, a home is truly an asset only when it is owned free and clear.
2.) Quick closing. The transaction can close very quickly, since cash buyers are not working with a lender.  Although cash buyers are not required to obtain an appraisal, I would strongly recommend it.
3.) Investment Properties. Nowadays, financing an investment property may be more difficult if the appraiser requires repairs be made to the property or that the buyer escrow monies for repairs prior to closing.  Paying cash eliminates this obstacle.
4.) No Interest. Although mortgage interest can be deducted during tax season, it is still an additional cost.  The price of a home substantially increases over a 30-yr period of a loan when interest is added; it nearly doubles!  Cash buyers save so much money simply by avoiding interest.
5.) Resale. Cash buyers have more flexibility with resale compared to home owners who may be upside down on their mortgage due to declining prices in a down real estate market.
Even if buyers are paying cash, having an appraisal and a professional inspection completed is essential.  Every buyer's situation is different, so speak with your financial advisor to find out if paying cash for a property is the right decision for you.
For information on the buying process and available Colorado Springs Housing please go to www.patricia-beck.com.
Related Posts
If you are thinking of relocating to Colorado Springs, feel free to…

Many home buyers interested in purchasing a property in Colorado Springs say…

Ideally, buyers want to see the home they are purchasing but…