There are many choices when it comes to choosing a place to live when you retire.  Some are fortunate enough to have more than one location with a home to go to depending on the season.
Retirement is an exciting time because you more freedom to travel and do what you want to do whether it's volunteering, picking up a hobby, or just taking the time to relax and enjoy life.
There are many important factors to consider when choosing a place to retire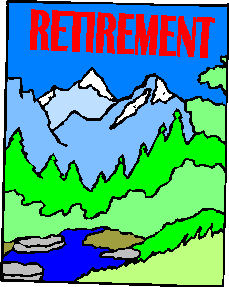 1. What is the cost of living in the areas that interest you? If you have a tight budget this is a huge factor.
2. What type of floor plan or size of home is going to be most functional for you? Some prefer main level living, patio homes, low-maintenance yards, or a smaller living space.
3. What types of activities and support systems are available in the area? It is important available activities in an area align with how you are going to spend your free time. Do you want to be near family for additional support?
4. If you have health issues, does the climate in the area negatively affect those issues? Dry vs. humid climate and high altitude vs. sea level locations can impact your decision.
5. Have you lived in the area before? If you have only visited an area that you plan to retire in, that may not be enough. It is wise to live in an area for a short period of time to see how you like it first, because visiting can be very different from actually living somewhere!
If you are considering retiring in Colorado Springs, contact your Colorado Springs REALTOR® for more information about this beautiful area!
Additional Reading:
Forbes:  Best places to Retire (Colorado Springs #4)
5 Reasons You Should Relocate to Colorado Springs!
Providing real estate information and services for Colorado Springs home buyers and sellers.
Related Posts
If you are thinking of relocating to Colorado Springs, feel free to…

Many home buyers interested in purchasing a property in Colorado Springs say…

Ideally, buyers want to see the home they are purchasing but…