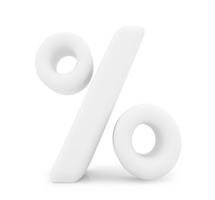 When buying a home it is important to consider what the list price vs. sales price ratio is.  Why is this statistic important?  This ratio gives you an indicator of the percentage of the original list price people are paying for the homes in a given area.
Let's look at a scenario, if you have an average list price for an area of 250,000, and the average sales price is 245,000 this would give you a LP/SP ratio of 98% (245,000 / 250,000).  Having this information for an area in Colorado Springs that you are wishing to purchase or sell a home in, can give you an idea of what to offer on a home or what price to list your home at.
If you would like to know more about the List Price vs. Sales Price Ratio, please contact Patricia.
To find out more about Colorado Springs Realty and the Colorado Springs Area contact me or visit my website.
Related Posts
If you are thinking of relocating to Colorado Springs, feel free to…

Many home buyers interested in purchasing a property in Colorado Springs say…

Ideally, buyers want to see the home they are purchasing but…