Many buyers often ask "Why do I need a real estate agent when I am looking to buy a new home in Colorado Springs?"  There are multiple reasons it benefits buyers to work with their own Realtor when buying a new build.  Contact me about buying a new home in Colorado Springs at 719-660-9058
You need representation– Sure the builder may be nice and talk about how great their customer service is but the bottom line is they are looking out for their own interests and to make a profit.  Having a real estate agent who can negotiate for your benefit is important. So what about commissions?  The builder pays your agent's commission and many builders will not reduce the price of a home if you are not working with an agent.  Basically, you have nothing to lose by working with your own Colorado Springs Realtor!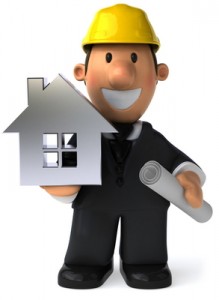 Incentives- Builders offer various incentives to buyers especially in the current real estate market.  The amount of incentives you receive and how they are used or not used for that matter can be negotiated for you by your real estate agent.  Builders can be stubborn and it helps to have someone else with experience on your side.
Contract terms- If you have ever bought a new home, I'm sure you remember the enormous contract and addenda.  Unless you understand real estate contracts, signing a legally binding contract without a real estate agent is unwise.  If the builder created the contract, who do you think they are protecting?  By working with an experienced real estate agent, you can feel confident that the paperwork you are signing has been reviewed, including all of the fine print.
Expertise- Your Realtor can pull comparable properties in the area so you can have an idea of the real estate market in the area and how it compares to the prices of the new build homes.  Additionally, your Colorado Springs Realtor may point out positives or negatives about the home or floor plan that you may have overlooked.  Your Realtor may also know of additional new home areas that you are not aware of.
Protection- If you go with the builder's lender, your real estate agent can ensure the mortgage company does not add unnecessary junk fees into your closing costs.  If there is any conflict with fees, your agent can check with a mortgage expert he/she trusts to ensure you are not being overcharged.
Additional Reading:  What you need to know about builder incentives
For further information on available Real Estate in Colorado Springs contact your Colorado Springs Realtor, Patricia Beck.
Related Posts
[video style="width:100%;height:auto;" flv="http://www.patricia-beck.com/wp-content/uploads/2011/06/reunionhomes.flv" poster="http://www.patricia-beck.com/wp-content/uploads/2011/06/IMG_2118-400.jpg" preload="auto"][/video] If you are looking to purchase…

Buyers in Colorado Springs have many choices when it comes to purchasing…

When buying a new home, there are additional costs that can quickly…