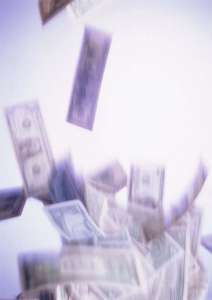 If you are looking to buy a new home in Colorado Springs, you will find many builders are offering various incentives if you decide to purchase a new home. Incentives can vary from a paid membership to the rec center, a finished basement, gourmet kitchen, 1 year of paid HOA dues, or cash incentives.
If you are looking to make a new home purchase, consider the big picture, not just the incentives offered. Is there a catch? Many times there is. Most builders will only give the incentives if the buyer finances the loan through their mortgage company. Interest rates normally run higher when you go through the builder's lender.
A higher interest rate translates into a higher mortgage payment. Can you get a lower interest rate? Sure you can, builders often use the incentive money they gave you to buy the rate down. Hold on a minute, does it sound like the builder is taking back the incentive money given to you? Yes, that is exactly right. This is why it is imperative you work with a real estate agent, so you have someone on your side, negotiating on your behalf.
Remember, builders do not give everything away for free; they still want to make a profit.
Incentives can be very appealing and easily cloud a buyer's thoughts and that is why it's so important to be comfortable with the purchase price regardless of the incentives offered by the builder. Your real estate agent can assess if the price of the home is fair taking into consideration the incentives and the market in the area.
Additional Reading: 5 reasons you should work with a Realtor when buying a new home
For information on the buying process and available Homes in Colorado Springs please go to www.patricia-beck.com.
Related Posts
[video style="width:100%;height:auto;" flv="http://www.patricia-beck.com/wp-content/uploads/2011/06/reunionhomes.flv" poster="http://www.patricia-beck.com/wp-content/uploads/2011/06/IMG_2118-400.jpg" preload="auto"][/video] If you are looking to purchase…

Buyers in Colorado Springs have many choices when it comes to purchasing…

When buying a new home, there are additional costs that can quickly…