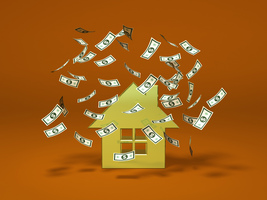 When buying a new home, there are additional costs that can quickly increase the purchase price of the home being built.  Although some of these costs are common with every builder, they often offer different incentives such as free landscaping so it is a good idea to take time and find out what incentives different builders are offering and whether or not the incentive will help cut down on costs.
The "Base Price" of a new home does not reflect upgrades; here are a few items that can increase the price of a new home:
Lot Premium: Builders may offer some lots to build on for no additional cost and while other lots that may be more desirable (i.e. corner lot, larger lot, lot near the golf course, etc…) have an additional premium.  Lot premiums can vary but can be around $5,000 and go up from there.  When building your ideal home, the lot is also a factor so if you want a nicer lot,and are on a budget, you may have to compromise in another area.
Landscaping: Many builders offer some sort of landscaping for the front yard and then new home owners usually have a year to complete the landscaping for the backyard.  Landscaping can get very expensive depending on a buyer's taste.  Check with the builder to find out if a sprinkler system is included and if it is installed in the front yard only.  If the builder is not installing a fence, that can also be costly.
Design Options: Builders may offer a basic floor plan with other options for an additional cost.   Options may include adding a 3-car garage, master retreat, study, additional windows, or a deck.  These options can substantially increase the base price of a new home.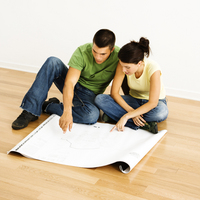 Design Center: Buyers visit a builder's design center to choose the interior options of their home including paint color, door hardware, lighting, flooring, cabinetry, and counter surfaces.  Certain options are free but are more basic such as linoleum flooring and Formica counter tops.  The design center is a fun experience and it is easy to forget about cost and choose expensive materials such as granite.  If your budget is tight, it may be a better decision to stick with the builder's basic options initially, and remodel the home the way you like it later.  Some things are easier to change later vs. others.  For example, changing linoleum flooring in bathrooms to tile is probably easier than ripping out the cabinets in a kitchen.  Before walking into the design center, make a list of upgrades that are necessary and which upgrades to your home can wait for later.  Keep in mind that the home may not even appraise for the mortgage loan amount after design center options are added into the price of the home.
Interest Rate: Builders often offer incentives but require buyers to use their preferred lender.  In other words, builders may deny buyers of incentives if they choose to work with a lender other than the builder's preferred lender(s).  Buyers may end up with a higher interest rate on their loan if the rates though the preferred lender run higher.  A higher interest rate increases the mortgage payment.  Buyers just need to do their research and make sure they are comfortable with the incentives and the interest rate.

Property Taxes: Property taxes are normally included in your mortgage payment.    New home communities normally have higher property taxes (about double when compared to an existing home community).  Find out if the new home you are building is located in a special taxing district.  Property taxes also adjust after your home is built and assessed by the El Paso County Assessor.
Contact me about buying a home in Colorado Springs at 719-660-9058
Also Read:
5 reasons you should work with a Realtor when buying a new home
For further information on available Homes in Colorado Springs contact your Colorado Springs Real Estate Agent, Patricia Beck.
Related Posts
[video style="width:100%;height:auto;" flv="http://www.patricia-beck.com/wp-content/uploads/2011/06/reunionhomes.flv" poster="http://www.patricia-beck.com/wp-content/uploads/2011/06/IMG_2118-400.jpg" preload="auto"][/video] If you are looking to purchase…

Buyers in Colorado Springs have many choices when it comes to purchasing…

If you are looking to buy a new home in Colorado Springs,…